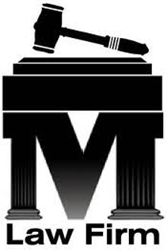 (PRWEB) February 03, 2014
Authorities have accused workers' benefits advisors and former police and firefighters of committing massive workers' compensation and disability fraud over a period of decades, AP News Reported (NYC Disability Sam Case Spotlights Advisers' Role, January 9, 2014). According to the report, investigators claim that benefits advisors Joseph Esposito, Thomas Hale, and John Minerva, along with lawyer Raymond Lavalee, improperly coached hundreds of former firefighters and police officers on how to fake mental illness so they could receive disability payments in exchange for kickbacks. According to reports, the alleged scam has been going on for decades and has defrauded Social Security of more than $20 Million in payments, with tens of thousands of dollars being paid to the expert benefits advisors. Authorities are continuing to investigate and believe that the scam actually may involve over a 1,000 people and $400 million.
According to the report, investigators claim that the same people who were collecting disability and workers' compensation payments were known to be fishing, playing sports, teaching martial arts, riding motorcycles, and working other jobs. While the allegations outlined in the report amount to a clear case of fraud, the investigation has sparked some debate about the proper role of a benefits advisor and how to draw the line between proper conduct and teaching people how to game the system.
Adnan Munawar, Partner at Munawar & Andrews-Santillo LLP echoed the responses from honest benefits advisors who expressed disappointment with the alleged behavior and concern that their roles would be undermined by the actions of a few alleged manipulators. "The problem with crimes of deceit that betray the public's trust is that they not only steal valuable public resources, but they create an atmosphere of uncertainty for those who are honestly in need of benefits. The vast majority of benefits advisors are not coaching their clients on how to cheat the system, but when a case of this magnitude arises, it casts doubt over everybody, even where it is undeserved."
"Sadly, this will not be the last time we hear of people improperly receiving workers' compensation benefits and it is up to the rest of us to act diligently to maintain the integrity of the system. That is why it is more important than ever for injured workers to consult with trusted, honest experts who can guide them through the complicated process of filing for workers' compensation benefits amidst a climate of increased suspicion. When you hire the right attorney to help you with your claims, you can rest assured that they will be handled properly and that you will be prepared to face any inquiry that is potentially made into your situation. Consulting with a workers' compensation attorney is free, and you only ever pay a fee if you win your claim, so there is no financial risk in seeking out an advocate who can make sure you have the best chance of receiving the maximum compensation possible."
"If your or a loved one has suffered an injury or worse caused by the performance of a job, contact a New York Workers' Compensation lawyer at 212.400.4000 to receive information about the workers' compensation claim process and get your claims started right away," said Munawar.
About Munawar & Andrews-Santillo, LLP
http://www.mlawfirm.com/
http://workers-compensation-lawyers-nyc.com/
http://workers-compensation-lawyers-nyc.com/how-to-file-workers-comp/
Munawar & Andrews-Santillo, LLP ("MLawfirm") is a Personal Injury Law Firm in New York City. Our team of highly qualified and skilled attorneys handles and represents clients in a wide range of legal areas including: Car/Auto Accidents, Bike Accidents, Truck Accidents, Construction Accidents, Workers Compensation, Medical Malpractice and No-Fault Collection/Litigation/Arbitration or Accidents. If you need legal help feel free to contact our attorneys. We are available 24 hours a day, 7 days a week, 365 days a year to our clients. Because Insurance companies have their attorneys, adjusters and representatives well trained to defend, delay and frustrate your right to recover full and adequate compensation and damages. One of our greatest strengths is that we are Trial Lawyers. That means we prepare client's case as if it is going to court and we use tireless effort to secure the best possible results for them. At Munawar & Andrews-Santillo LLP, a preeminent New York law firms, no case is too large or too small. Our attorneys treat all clients with the respect and dignity they deserve. Our law firm and attorneys work hard to deliver the very best results to all of our clients. Do you have a legal issue? Do not hesitate to call for free consultation at (212)-400-4000.
"Lawyer Advertising"
"Prior results do not guarantee a similar outcome."
"Content of the press release is not intended to provide legal or other advice or to create an attorney-client relationship."