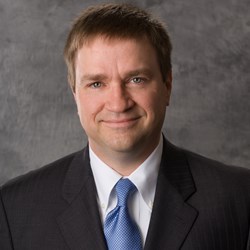 David's expertise and leadership have been very instrumental in developing our firm's physician practice.
Chattanooga, TN (PRWEB) January 29, 2014
Decosimo, a Top 100 accounting and business advisory firm, is pleased to announce the appointment of David Cranford as a Principal specializing in Healthcare.
With more than 25 years of experience as a senior executive and financial manager in the healthcare field, Mr. Cranford served as a Senior Manager in Decosimo's healthcare practice prior to his appointment as a Principal. Specializing in physician services and healthcare consulting, Mr. Cranford is dedicated in the areas of physician practice management, healthcare mergers and acquisition advisory and healthcare financial consulting -- including outsourced accounting, compensation modeling, due diligence and financial forecasting. He also provides expert witness testimony as litigation support in healthcare cases involving contractual disputes.
"David's expertise and leadership have been very instrumental in developing our firm's physician practice," said firm-wide Managing Principal Nick Decosimo. "David has helped us establish our strong healthcare due diligence practice, and he has led complex projects that have made use of his vast experience in healthcare management. Our healthcare service offerings are well positioned for growth going forward. In the near term, we see great potential for our array of healthcare practice services particularly in the North Georgia and Memphis markets."
Including Mr. Cranford, Decosimo has 40 active principals throughout the firm's nine office locations across Alabama, Georgia, Ohio, Tennessee and the Cayman Islands.
"I feel truly honored to have the opportunity to serve as a principal with Decosimo and to expand the footprint of our healthcare offerings," said Mr. Cranford. "More than ever before, Healthcare is a constantly evolving industry with many challenges facing physicians and healthcare organizations. Our entire Healthcare Services team takes great pride in providing exceptional service and the types of specialized solutions that are focused on the needs of clients."
A graduate of the University of Tennessee at Chattanooga, Mr. Cranford is a certified public accountant licensed in Tennessee, Georgia, Alabama and California. He is a member of the National Association of Public Hospitals.
About Decosimo
Decosimo is perennially ranked as a Top 100 accounting and business advisory services firm. The regional firm has offices in nine geographic locations in the United States and the Cayman Islands, with approximately 300 professionals and staff. Each of Decosimo's offices provides a full range of accounting and advisory services to a wide array of industries. Additionally, Decosimo is an independent firm associated with Moore Stephens International Limited. With nearly 299 firms with a total of 624 offices across 101 countries, Moore Stephens and Decosimo provide clients with access to significant resources and expertise comparable to Big Four firms.