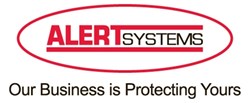 If you have invested in a CCTV system to protect staff and customers on your premises, it really is vital that it is fit for purpose
(PRWEB UK) 28 January 2014
According to a story titled 'London 'gang members' stabbed at Northampton bar Momo' that was published by the Northampton Chronicle and Echo on Thursday the 23rd of January, 2014, two men were allegedly stabbed in a Northampton bar during the Christmas period and were known to the Metropolitan Police as London based gang members.
The Northampton Chronicle reports that the attack allegedly took place in the clubs toilets and left one of the teenage men fighting for his life after his lung was punctured and his kidney was stabbed. According to the police the victims will not be pressing charges, these is believed to be partly because the quality of the CCTV footage was too poor to accurately identify those involved. The victims are known amongst the Metropolitan Police as members of London gang.
The club has since installed better quality CCTV security systems after the shock incident according to The Northampton Chronicle. Simon Moore from Momo claimed that 'the police are rarely called to the bar.'
As providers of top quality commercial security systems, AlertSystems like to keep up to date with all relevant CCTV related news. A spokesperson from the company commented on the news –
"Many older analogue CCTV systems are not able to provide evidential quality images or accurately identify people in live or recorded footage. Commercial security systems play an important role in the day to day safety of any establishment, with the police often relying on the footage from CCTV footage to provide the necessary evidence required for a case. We are finding that video encoders are proving to be an increasingly popular solution, as they are able to cost effectively enhance the performance existing CCTV systems while providing a means of migrating to a future proof IP based CCTV system.
"If you have invested in a CCTV system to protect staff and customers on your premises, it really is vital that it is fit for purpose."
AlertSystems manage and maintain over 5000 security installations throughout the UK and are specialists in providing business security solutions. Offering professional service and a complete range of security services such as monitored alarm systems, Automatic Number Plate Recognition and Avigilon CCTV security systems. AlertSystems offers effective and reliable solutions to security problems.