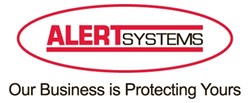 The installation of CCTV security systems can offer further protection to a property, and allows police to examine the actions of those involved in an attempt to identify the peoples responsible. This system can then be used to further their enquiries.'
(PRWEB UK) 29 January 2014
According to an article entitled 'CCTV wanted to prevent drink-fuelled vandalism in Cheltenham' published in the Gloucestershire Echo online on the 20th of January, 2014, drink-fuelled anti-social behaviour has caused businesses a lot of trouble in the last year and they are now requesting better CCTV security systems in their vicinity.
Local businesses claim that the repairs that they have to make are significant and expensive. Gorgeous Hairdressing and The Suffolk Kitchen are just two of the victimised businesses who have recently been under fire during the late hours of the night. The Suffolk Kitchen in particular has suffered two incidents in the last two months, the latest involved the front window of their shop being smashed, allegedly set to cost them £500 to repair.
As experts in security solutions, leading providers, AlertSystems monitor relevant CCTV news. A spokesperson from the company remarked on the situation –
'Unfortunately, incidents frequently occur in the street after pubs and clubs close and whilst business owners can put steps in place to attempt to protect their property from the actions of inebriated individuals, it can be difficult to predict the extent of their actions.
'The installation of CCTV security systems can offer further protection to a property, and allows police to examine the actions of those involved in an attempt to identify the peoples responsible. This system can then be used to further their enquiries.'
AlertSystems manage and maintain over 5000 security installations throughout the UK and are specialists in providing business security solutions. Offering professional service and a complete range of security services such as monitored alarm systems, Automatic Number Plate Recognition and Avigilon CCTV security systems. AlertSystems offers effective and reliable solutions to security problems.