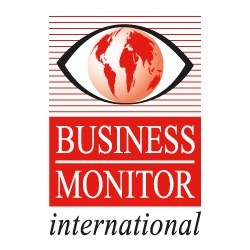 Weak commodity prices will continue to weigh on the scores of many European countries as lower gold and iron ore prices reduce rewards on offer.
(PRWEB UK) 28 January 2014
Business Monitor has just released its latest analysis on Central and Eastern Europe's Mining Investment Opportunities in their new whitepaper 'Central & Eastern Europe Investment Opportunities in Mining: Risk/Reward Analysis'. The whitepaper includes Business Monitor's country comparative risks and rewards ratings tables for the mining industry in each country, as well as specific analysis on two countries of particular interest within the region – Poland and Russia - including key trends and developments.
A snapshot of the whitepaper:
Greatest Rewards In The East
Kazakhstan and Russia rank top of our Risk/Reward ratings largely due to the substantial rewards on offer in these countries relative to other European players. We are optimistic about the growth prospects of Russian coal industry given Asia's reliance on coal imports and the Russian government's US$120bn planned investment in the sector by 2030. The country, home to some of the world's largest coal reserves, plans to increase its coal production to 380mn tonnes (mnt) by 2020, and up to 430mnt by 2030. In addition, the launch of new coal mines in Kuzbass, Russia's largest coal basin, will continue to support output growth over the coming years.
We expect Kazakhstan's coal production to reach 123mnt by 2017, at an annual average growth rate of 2.1% from 2012. Our forecast is slightly below the government's aim of achieving production capacity of 138mntpa (mn tonnes per annum) by 2016 and up to 151mnt by 2020. Most of the growth will come from Bogatyr Coal, as the company enters the third stage of developing its Bogatyr mine.
To read the rest of this brand new whitepaper and to gain access to even more of Business Monitor's expert views and analysis, please click here or contact Sarah Sutcliffe at Press(at)businessmonitor(dot)com.
Business Monitor is a leading, independent provider of proprietary data, analysis, ratings, rankings and forecasts covering 200 countries and 24 industry sectors. It offers a comprehensive range of products and services designed to help senior executives, analysts and researchers assess and better manage operating risks, and exploit business opportunities.