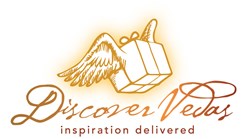 Boston, MA (PRWEB) January 29, 2014
For those seeking unique gift ideas, Discover Vedas, a new online boutique launched Jan 1st 2014 has the solution. By offering a rich selection of authentic, handcrafted, Fair Trade products from all over the globe in predesigned gift sets perfect for any occasion, the boutique aims to make gift giving a stress-free and enjoyable experience for customers and in turn, give back to the artisans a respectable income for their hard work and artistic talents.
The boutique, launched by Dominican-American family and Boston residents Rosa Tejeda, Victoria and Nisaury Amador, offers handcrafted products for women, men, children and home décor, as well as predesigned gift sets for men, women, children (infants to teens) and pets. Discover Vedas offers same-day delivery to the Boston, Mass. area, as well as next-day delivery within the United States.
The Amador family, passionate about exploring various cultures, founded the company in hopes of showcasing the hidden arts of different countries while positively impacting the various regions of the world.
"Through our products, our customers are embracing and immersing themselves in different cultures and lifestyles while supporting sustainability for local artisans," said Victoria Amador. "Our products encourage you to discover, explore and appreciate the world around us."
The idea of gift-giving is a large part of the company culture, which is why custom gift sets are designed in advance with select items from different countries.
"We know our customers' time is limited," said Nisaury. "Yet we also know how important, yet stressful, finding the perfect gift can be. We want to eliminate this hassle, which is why we designed these amazing sets that are perfect for any occasion and leave a lasting impression."
In addition to supporting artisans around the world, a portion of the company's profits aid in the creation and sustainability of Artes Mundial, an arts and crafts school in the Dominican Republic, that will provide impoverished children with opportunities to enjoy and appreciate the arts and learn entrepreneurship at no cost to them.
"Our objective is to offer these economically underprivileged children the tools needed to flourish by nourishing their talents," said Rosa Tejeda. "We're committed to teaching these children new skills and techniques with the hopes of creating a new generation that will become valuable contributing members of their communities."
Discover Vedas is an online boutique with a passion for unearthing one-of-a-kind, handcrafted art from around the globe and offering it to customers in a way that no one else does. Customers can purchase products in the categories of men, women, children and home décor, as well as unique predesigned gift sets for men, women, children (infants to teens) and pets. Discover Vedas is just as passionate about giving back to the many regions of the world as it is about bringing amazing products to its customers, which is why all of the company's products are Fair Trade certified. For more information, visit the company at Discover Vedas.