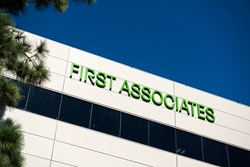 a backup servicing partner that has the technology expertise, plus the credibility with investors, to build a product that offers exceptional customer service and makes investing on our platform as safe and secure as possible
San Diego, CA (PRWEB) January 28, 2014
First Associates Loan Servicing, one of the country's fastest growing consumer loan and lease servicers, today announced that Prosper Funding LLC ("Prosper") has chosen First Associates to provide backup loan servicing for its leading peer-to-peer lending platform.
Prosper offers people and institutions a better way to borrow and invest money. In December 2013, Prosper facilitated $59 million in loans on its platform, providing consumers with good credit a fast and convenient way to obtain competitively prices, fixed-rate, fixed term loans for such things from paying down high-interest credit card debt to funding a home remodeling project. For investors, Prosper offers the opportunity to invest in a new asset class that offers a high-yield, short duration, fixed rate, uncorrelated, monthly-paying investment. Once a loan is originated, Prosper handles all aspects of servicing of the loan, including payments and collections.
As its backup servicer, First Associates has built a technology platform specifically for Prosper and its base of retail and institutional lenders. This platform allows Prosper and its investors to have a highly secure, compliant, and scalable system that can easily accommodate additional program participants. The cloud-based platform, the first of its kind in the peer-to-peer industry, also enables faster reaction time in the case of a trigger event.
"Our first priority is always on delivering the best possible experience for our customers. We were looking for a backup servicing partner that has the technology expertise, plus the credibility with investors, to build a product that offers exceptional customer service and makes investing on our platform as safe and secure as possible and First Associates delivered," said Aaron Vermut, President, Prosper Marketplace.
"We are very excited to be working with an industry leader like Prosper. First Associates works with dynamic companies across asset classes and our relationship with Prosper is a strong example of the value we bring in creating solutions for clients that are flexible, scalable, secure, and compliant," said David Johnson, CEO of First Associates Loan Servicing.
About Prosper Funding LLC
Prosper Funding LLC ("Prosper") owns a leading peer-to-peer financing platform to invest and borrow money (the "Prosper platform"). The Prosper platform connects people who want to invest money with people who want to borrow money. On the Prosper platform, borrowers list loan requests between $2,000 and $35,000, and retail and institutional lenders invest as little as $25 in each loan listing they select. Institutional investors can also elect to participate in the Whole Loan Program. Over the past six years, more than $690 million in personal loans have originated through the Prosper platform. The unsecured personal loans are used by Prosper borrowers for a variety of purposes including paying down high interest rate debt and helping with small business funding. Learn more at http://www.prosper.com. Prosper Marketplace, Inc. is the parent company of Prosper Funding LLC.
About First Associates Loan Servicing, LLC
Based in San Diego, CA, First Associates Loan Servicing is the fastest growing third party consumer loan and lease servicer in the U.S. The company offers a wide range of solutions for many consumer asset classes. First Associates consistently receives industry recognition for exceeding high performance standards and providing superior levels of support. First Associates has experienced management and staff, full SSAE 16 II audit, Best-in-class IT infrastructure, as well as strong institutional relationships with commercial and investment banks, finance companies, hedge funds and credit unions. First Associates Loan Servicing leads the industry in providing customized technology and customer service solutions for their partners.
More information is available at http://www.1stassociates.com.
###
© 2014 by First Associates Loan Servicing, LLC. All rights reserved.