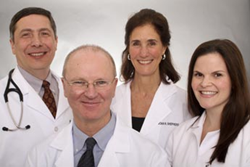 Sources on Capitol Hill reveal that Senator Lockhart is chairing a special subcommittee to investigate recent practices at the CIA.
Washington, DC (PRWEB) January 29, 2014
The Coleman Institute today released a new parody video depicting recent events in the TV Show, Homeland. This video is meant to depict recent events with satire. The video can be found here: Homeland: CIA Heroin Detoxification Gone Wrong.
As shown in the video, most medical experts believe that this type of treatment is malpractice, especially when there is a clinic in Richmond VA that can safely and comfortably detox Heroin addicts in only three days. The Coleman Institute has over 10 years doing out-patient detoxifications.
For further information, visit http://www.thecolemaninstitute.com/ or call 877-893-3869. Since 1998, the Coleman Institute mission has been to help patients with addiction on their road to recovery. The Coleman Institute, under the direction of Dr. Peter Coleman, has developed a suite of unique programs that help people detoxify and stabilize from the effects of opiates (heroin, methadone, OxyContin, etc.), alcohol and benzodiazepines. These revolutionary techniques have achieved remarkable results: Over a thousand patients treated with a 98% success rate.
Dr. Coleman is not just the National Medical Director for, and founder of The Coleman Institute. He is also a recovering addict who understands what it takes to get, and stay clean. He has experienced the intense level of pain that each patient feels while detoxing and he understands the stresses and challenges associated with maintaining long term sobriety.