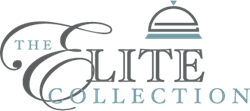 "NYLO is committed to providing INnovative and INclusive hospitality experiences," said Michael Mueller, CEO, NYLO Hotels
Phoenix, AZ (PRWEB) January 29, 2014
With the addition of NYLO Hotel properties in New York, Rhode Island and the Dallas Metroplex, and Red Carnation Hotels joining with 6 high-end hotels located in London, The Elite Collection of hotels now has over 70 of the globe's preeminent hotel properties spanning 38 cities and 6 countries. These properties, representing over 18,000 hotel rooms, cater to the International LGBT travel community and are committed to LGBT equality.
In 2013, LGBT travel in the US accounted for over $70 billion in revenue for the tourism industry, and in excess of $300 billion on an International level. In the next year this market is expected to grow by 12% overall. With recent changes in the US and other countries as it relates to the legal recognition of same sex marriage, more companies are reaching out to try and secure a part of this lucrative travel market.
"LGBT travelers have long been known to support hotels and companies that are publically supportive of LGBT legislation and financially supportive of their local LGBT organizations and causes. What sets the Elite Collection apart from other hotel sites is that we only partner with hotels that are truly dedicated to the LGBT community. It takes more than simply hanging up a banner that says 'everyone is welcome,' you have to take a stand and work to make a difference" stated Edwin Leslie, President & CEO of The Elite Collection. "Our clientele is fiercely loyal. They are loyal to those hotels and resorts that clearly demonstrate that they care about the issues that face the LGBT community today. I am very proud to provide these elite travel venues to our community – but I am equally proud of our hotel partners who have stepped up and provide unparalleled support of progressive LGBT legislation and philanthropically support over 65 local LGBT community efforts."
NYLO Hotels joined the Elite Collection in January, 2014. NYLO Hotels have certain values and principles that directly relate to the role that The Elite Collection plays. Those values include "Inclusive," promoting an inclusive and inviting atmosphere for everyone and "Respect," respecting our guests, our associates & the communities that we serve. "NYLO is committed to providing INnovative and INclusive hospitality experiences," said Michael Mueller, CEO, NYLO Hotels. Our partnership with The Elite Collection will enhance NYLO's ability to continue to provide excellent service to the LGBT community."
About The Elite Collection
The Elite Collection is a list of pedigree Hotels and Resorts that have all achieved excellence as premier hospitality venues. Each of these properties has an understanding of the distinctive nature of the service requirements of today's LGBT community. The Criteria for inclusion in The Elite Collection is not easy. Member hotels are required to demonstrate that they are truly dedicated to the LGBT community with a clear non-discrimination policy that includes sexual orientation. Every member must also show philanthropic support of at least one LGBT organization or event in their market or demonstrated public support for LGBT equality or pro-LGBT legislation.
The Elite Collection reaches the LGBT community through theelitecollection.net. A comprehensive scalable website that includes a searchable database of all properties, rich imagery, full amenity listing and a review section where the LGBT community can review the hotels based on the LGBT community's needs and expectations. Hotels will also be rated for customer service by LGBT travelers on the site. Additionally The Elite Collection posts to all major social media outlets and places digital and print advertising promoting the properties to the LGBT community.
About NYLO Hotels
NYLO Hotels offers a unique alternative for travelers seeking a reprieve from the traditional, uninspiring hotel experience. NYLO Hotels combines the dynamic qualities of urban loft-style living with best-in-industry services and amenities in a boutique hotel setting. A NYLO stay is a lifestyle experience in a highly social atmosphere rich in design, art, music, energy and comfort. NYLO Hotels' contemporary custom furniture and fixtures provide a comfortable, residential feel; and destination bars and restaurants blend an urban ambiance with the local market for a truly one-of-a-kind experience. NYLO caters to both business and leisure travelers who seek an energized, fun and relaxed lodging option that offers a substitute to the bland, one-size-fits-all experience found in many hotels. NYLO operates five locations across the country, including New York City; Warwick, R.I.; Las Colinas, Texas; Plano, Texas; and Dallas, Texas.