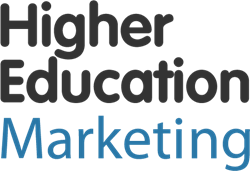 Montreal, QC (PRWEB) January 27, 2014
Higher Education Marketing has joined the HootSuite Solution Partner Program and now offers HootSuite's social relationship platform for businesses and organizations to collaboratively manage social marketing, social customer service, and social selling. HootSuite is used by over 744 of the Fortune 1000 companies, including global brands like Virgin, PepsiCo, Sony Music, FOX, WWF, and millions of other groups. With advanced tools and services available for security, collaboration, engagement and analytic measurement of social media strategy, HootSuite is built to bring brands top social return on investment.
Higher Education Marketing's clients will benefit from the ability to launch social media strategies, identify and grow new audiences, and distribute targeted messages through HootSuite's dashboard. This makes it easy to streamline team workflow by scheduling messages, use assignment tools, and reach new audiences with geo-targeting functionality. Clients can also take advantage of HootSuite's ability to invite multiple collaborators to access and manage social profiles securely, as well as build custom reports using HootSuite's comprehensive social analytics tools for measurement. HootSuite is a Certified Preferred Partner with Twitter, Facebook, LinkedIn, and Google+ Pages. In addition, users have the ability to access over 70 social networks and integrations offered through the HootSuite App Directory, including Salesforce, Zendesk, YouTube, Instagram, Tumblr, and more.
"We're thrilled to have Higher Education Marketing on as an official HootSuite Solution Partner," says Kevin O'Brien, Vice President of Partners at HootSuite. "Higher Education Marketing's services, expertise and knowledge of social media will serve our clients well."
"HootSuite fits naturally into our service portfolio," said Philippe Taza, CEO of Higher Education Marketing. "Many of the services we offer help organizations enhance communication by becoming a more agile, connected and customer focused business. HootSuite is a world-class social relationship platform that integrates with many of the existing solutions in our portfolio, such as Salesforce. The Higher Education Marketing team has really embraced HootSuite. All of our social media team have completed or are the process of becoming HootSuite Certified Professionals through the company's HootSuite University education program."
As a member of the HootSuite Solution Partner Program, Higher Education Marketing provides social strategy, deployment, training and support services to help organizations engage, collaborate, analyze and secure social media in a variety of ways. This includes:
● Engagement Opportunities: Optimizing audience engagement by creating search streams, scheduling messages and monitoring social network profiles from one customizable web and mobile dashboard.
● Collaborative Tools: Inviting clients and colleagues to participate in social media management. Assigning messages for follow up and share streams, helping increase efficiency.
● Analytics Modules: Measuring efforts using over 40 social analytics modules to build and share custom reports or select premade templates for quick and easy reporting.
● Secure Permissions: Sharing access with team members without compromising security. HootSuite Team permission levels and advanced sharing options ensure control of valuable social profiles and accounts.
About HootSuite
HootSuite is a social relationship platform for businesses and organizations to collaboratively execute social media strategies across networks such as Twitter, Facebook, LinkedIn and Google+ Pages from one secure, web-based dashboard. Advanced functionality includes tools for audience engagement, team collaboration, account security and comprehensive analytics for end-to-end measurement and reporting. For more information, visit http://www.hootsuite.com.
About Higher Education Marketing
Since 2008, Higher Education Marketing has been assisting post-secondary education institutions with their digital marketing needs. Through their close collaboration with colleges and universities in Canada and the United States, Higher Education Marketing has consistently helped clients to increase their ROI, by leveraging its expertise in web analytics, search engine optimization, social media, web design and other digital marketing strategies and tactics.