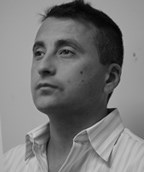 Although the total indirect material spend exceeds $250 billion globally, few companies have been able to effectively control costs because their existing solutions only address individual parts of the indirect material lifecycle
Lake Forest, CA (PRWEB) January 28, 2014
MarginPoint, a leading provider of cloud-based indirect material management solutions for the industrial market, today announced the promotion of Bryan Rigney to the newly created role of Chief Customer Officer (CCO). The creation of this role solidifies MarginPoint's relentless focus on the long-term success of its global customers.
In his role as Chief Customer Officer, Rigney will be responsible for helping orchestrate MarginPoint's entire customer value chain. He will also be responsible for the worldwide sales and services organization, while harnessing the passion for customers across the entire company to further infuse MarginPoint's core value of "helping the customer realize savings."
Rigney, who previously served as MarginPoint's vice president of customer service, will continue to lead the company's customer support and professional services teams as they remain committed to automating customer success.
"As MarginPoint continues to grow, our customers require relentless focus on serving their cross-functional customer experience requirements," says Vince Sheeran, CEO of MarginPoint. "Bryan is a staunch supporter of our customers, and as a former VP of Operations he is an expert in streamlining internal systems and improving the overall customer success experience. I'm confident his leadership and in-depth knowledge of the distribution industry will help drive the success of our customers, as well as facilitate the revenue growth we have planned for our own company."
"Although the total indirect material spend exceeds $250 billion globally, few companies have been able to effectively control costs because their existing solutions only address individual parts of the indirect material lifecycle," says Rigney. "MarginPoint's software employs a unique, holistic approach which ensures that a company's indirect material spend is optimized. I am committed to helping our current and future customers successfully deploy this technology and realize bottom line results."
About MarginPoint
MarginPoint is a leading provider of cloud-based indirect material management solutions for the industrial market. More than 400 industrial companies currently rely on MarginPoint solutions daily to reduce their indirect material spending and streamline their indirect material management processes. MarginPoint is uniquely focused on integrating the end-to-end indirect material lifecycle to deliver the highest possible ROI for customers. MarginPoint's SaaS delivery model enables customers to rapidly deploy the solution without any significant up-front IT investment.