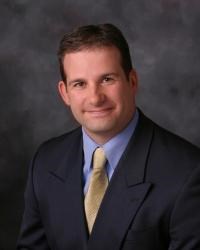 We are extremely excited to welcome Pat and Chris to our team of mortgage originators."
Brookfield, WI (PRWEB) January 28, 2014
Inlanta Mortgage in Janesville, Wisconsin has moved to a new office location and is pleased to welcome two new loan officers to the team. A ribbon cutting with Forward Janesville is scheduled for Wednesday, January 29, 2014 at ten o'clock. An open house is scheduled for February 26, 2014 at four o'clock in the afternoon.
The Inlanta Mortgage Janesville team has relocated to 4407 Milton Avenue, Suite 126 in Janesville. Branch Manager, Craig March moved his team to a more convenient location for their customers and to make room for his expanding mortgage staff. New staff members include Chris Collins and Pat Knoble. The February 26th open house will be the perfect opportunity for both customers and real estate partners to meet Collins and Knoble and visit the new office.
Craig March said, "We are extremely excited that Chris and Pat have joined our team of mortgage originators. Along with celebrating the 10th year serving the Janesville and greater Rock county area, we are also celebrating our new location, Inlanta's 20 years as a company, and the addition of two great mortgage professionals! We are looking forward to a great 2014 and many more years to come!"
Knoble has been in the mortgage industry for 24 years, and her passion has always been the first time home buyer. She joined Inlanta Mortgage for their full product line, which provides her with more options to better serve her customers. Knoble is married to her husband Tom, and they have 3 children and 5 grandchildren. She loves to travel and spend time with family.
Collins has been a life-long Janesville resident and has 20 years of mortgage lending experience. His experience has exposed him to all types and sizes of lending companies. He chose to join Inlanta Mortgage because they allow him to excel in what he does best—helping clients obtain their dream home by giving them access to the right products and services. Collins is married to his wife Sharlet and has two dogs.
Inlanta Mortgage's Janesville office is located at 4407 Milton Ave, Suite 126, Janesville. Contact the Inlanta Mortgage Janesville team at 608-314-1276 or visit http://www.inlanta.com/janesville.
About Inlanta Mortgage
Headquartered in Brookfield, Wis., Inlanta Mortgage was established in 1993. The company has grown to 30 branches in 16 states and over 200 employees. The company is an agency approved lender for Freddie Mac, Fannie Mae, FHA/VA, FHA 203K and USDA. Inlanta Mortgage also offers numerous state bond agency programs.
Inlanta Mortgage was named a Top Workplace in 2012, has been listed on Mortgage Technology's Top 25 Tech Savvy Lenders List every year since 2010, was on Mortgage Executive Magazine's "Top 100 Mortgage Companies in America" in 2011 and 2012, and is on the Scotsman Guide's 2012 Top Mortgage Lenders list.
Inlanta Mortgage's mission is to be the home financing partner that you trust to serve your family, friends and community. Through their family of dedicated mortgage professionals Inlanta's commitment is to deliver an exceptional experience. Inlanta's unwavering dedication to integrity, honesty and ethics is the foundation of all of their relationships.