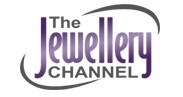 The upcoming Valentine's bonanza is our way of encouraging the romance and making sure that luxury sparkle is affordable to all.
(PRWEB UK) 28 January 2014
Starting Monday 3rd February and running through to Sunday 9th, The Jewellery Channel (TJC) is offering a range of outstanding bargain specials each and every day in the run-up to Valentine's Day.
In addition to the Valentine's theme, TJC's L.O.V.E week stands for LoveOurValueEveryDay – jewellery fans can help spread those warm, fuzzy feelings by treating themselves and their loved ones to dazzling items at surprisingly affordable prices.
Kicking off the bonanza of romance, Monday 3rd is TJC's famed Under £10 Day – this popular event will see a wealth of gorgeous jewellery and accessories on offer for a steal.
Tuesday 4th ushers in TJC's Valentine's Gifts Under £30 offer. This all day event will leave shoppers spoilt for choice with a wide range of stunning luxury jewellery that provides outstanding value for money.
On Wednesday 5th, enthusiasts will not want to miss the special TJC feature showcasing Jewels of India – there will be a host of exquisitely crafted items on offer that are bursting with high quality gemstones which span almost every colour of the rainbow. From popular gems such as magnificent purple amethyst to lesser known varieties for those who enjoy something different such as citrine and peridot, this event is definitely one to mark in the calendar.
Thursday 6th will place TJC's Royal Bali Collection at centre-stage. Featuring from 2pm to 6pm, shoppers are set to be thrilled by a fascinating array of beautifully-made jewellery crafted from bone, coral and abalone in a variety of fabulous shades. The rest of the day will continue to tantalise with a wide selection of items that have been carefully selected to offer affordable luxury.
TJC has more to excite jewellery fans at the start of the weekend – on Friday 7th, they are hosting another Under £10 Day, with more exceptional bargains on must-have items up for grabs.
Saturday 8th ushers in sheer Valentine's elegance with Pearl Day at TJC. Shoppers will have the chance to treat their mothers, sisters and partners to glorious sophistication with a superb collection of jewellery featuring this prized gem.
On Sunday 9th, TJC ends their L.O.V.E week with a dazzling bang – Diamond Day will see a host of breath-taking items that captivate the eye with their outstanding sparkle. Expertly cut and featuring a range of designs, nothing says 'I love you' quite like these precious gemstones.
In addition to this exciting week of tantalising deals on superb jewellery items, TJC customers will be in line for a lucky draw. Randomly, some orders will receive the free surprise present of an adorable LOVE badge, just the ticket for getting into the Valentine's mood.
Managing Director of The Jewellery Channel, Colin Wagstaffe, commented on their much anticipated L.O.V.E promotion: "Jewellery has always been an ideal way to show love and affection. The upcoming Valentine's bonanza is our way of encouraging the romance and making sure that luxury sparkle is affordable to all."