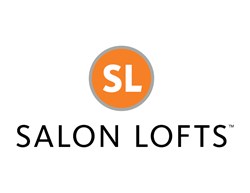 We continue to lead the market by offering beauty professionals the very best opportunity to own and operate their own businesses in prime commercial locations in the most upscale and inviting of environments.
Columbus, Ohio (PRWEB) January 29, 2014
Salon Lofts is expanding its unique salon model in three markets, thus creating more opportunities for beauty professionals to own their own businesses and provide consumers with more high-end options for beauty services.
The Columbus-based company is expanding in its hometown. Salon Lofts' 50th location will open next month at 830 North High Street in the Short North area. The salon will be located in The Hub, a new multi-use development located at the corner of High and Hubbard Streets. While The Hub is just blocks from another Salon Lofts location, the area is growing so rapidly that it can sustain a second location. The Salon Lofts in The Hub is more than 4,000 square feet and is marked by prime window frontage. Salon Lofts has also opened a Clintonville location at 4400 North High Street. This is a "new market" for Salon Lofts and will bring the total number of Greater Columbus shops to 18.
"Beauty professionals in Central Ohio have been embracing the Salon Lofts model for more than a decade now," explained Salon Lofts CEO Daniel Sadd. "With the addition of The Hub and Clintonville we continue to lead the market by offering beauty professionals the very best opportunity to own and operate their own businesses in prime commercial locations in the most upscale and inviting of environments."
Salon Lofts will continue its growth in the St. Louis market, as well, with two new locations there. The Heritage Place Salon Lofts at 12511 Olive Boulevard in Creve Coeur opened this month, while a shop in Clayton at 8455 Maryland Avenue is scheduled to open in March. The Ellisville at Fountain Plaza Salon Lofts opened in December at 15868 Fountain Plaza Drive, Ellisville. All three locations have a limited amount of loft space still available for beauty professionals interested in establishing their own independent businesses.
The success of Salon Lofts' first outlet in Atlanta has led to expansion in this market. Salon Lofts broke into the Atlanta market in December 2013 when it opened its first store, The Alpharetta at Northpoint Salon Lofts at 970 Northpoint Drive. A second location in Dunwoody will open later this month at The Perimeter Village, 4705-A Ashford Dunwoody Road. Both locations still have lofts available to lease.
In addition to offering premium loft space for experienced beauty professional who want to operate an independent business, Salon Lofts provides proprietary software and web tools developed by Salon Lofts that enable loft owners to connect with potential and existing clients through a variety of internet marketing mediums. Salon Lofts also helps drive clients to loft owners through its strong brand, social media and search engine optimization.
In addition, consumers can access Salon Loft's Open Chair Service, a value-added benefit that enables customers to pick a beauty professional based on location, service or price, and to compare service providers and view testimonials. Consumers can book appointments online through Open Chair. No one in the industry offers a comparable tool.
"The support we offer our loft owners is simply unsurpassed in the industry. It's a key differentiator and is helping drive our expansion in newer markets such as St. Louis and Atlanta," explained Sadd. "Salon Lofts currently has 53 locations nationwide with more than 1000 loft owners. The success of its model is evident in the retention rate of its beauty professionals. Nine of every 10 beauty professionals stays beyond their lease term."
For leasing information in Columbus, contact:
Chelsea Price
Chelsea.price(at)salonlofts(dot)com
614-371-3071
For leasing information in St. Louis, contact:
Sarah Harvie
Sarah.harvie(at)salonlofts(dot)com
#636-751-8481
For leasing information in Atlanta, contact:
Mary Eyler
Mary.eyler(at)salonlofts(dot)com
#404-673-2477
About Salon Lofts
Salon Lofts Group, LLC, has grown from a single Columbus, Ohio, location in 2003 to a 50-salon system, providing more than 1,000 stylists the freedom and independence of having their own businesses without the risks associated with it. Salon Lofts stylists express their individuality by decorating their lofts to their own tastes, while enjoying resources and tools that help them in their businesses. Its salons offer hair, nail, skin and massage services. Based in Columbus, OH, Salon Lofts now has locations in Florida, Georgia, Indiana, Missouri and Ohio. For more information, visit http://www.salonlofts.com.