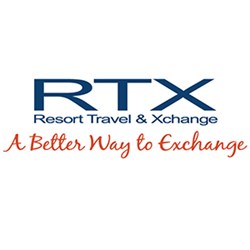 Orlando, Florida (PRWEB) January 28, 2014
Hundreds of Asheville-area children and their families are having a happier holiday season thanks to Resort Travel & Xchange (RTX) and Patton Hospitality Management (PHM). The two companies teamed up to host a casino-themed fundraising event for their employees and raised $9,350 in donations for the Salvation Army's Angel Tree program; specifically, toward any children who were not "adopted" before the Salvation Army's deadline. The Salvation Army's Angel Tree program provides gifts to needy children who would otherwise be left out this Christmas. In 2012 The Salvation Army of Buncombe County Angel Tree Program served over 1,000 families and more than 3,500 children across Buncombe County. Angel Trees are placed at area malls and businesses. Each Angel Tag provides the name, age, gender and clothing sizes of a needy child.
Caring individuals select one or more of the angels from the tree, purchase toys and/or clothing and return the unwrapped gifts to the Angel Tree. Unfortunately, each year some angels are not adopted from The Angel Tree. These angels are "Forgotten Angels." The Salvation Army relies on generous donations from businesses and individuals such as RTX and PHM to ensure that every child from every family that comes to The Salvation Army for Christmas assistance receives gifts.
After the RTX/PHM fundraising event, employees took the donation money to shop for the Forgotten Angels. Ten employees shopped for toys and clothes for children up to age 12 and ended up with five car loads of toys and clothing to take to the Salvation Army headquarters in Asheville.
Lea Brooks, Salvation Army Asheville Volunteer Coordinator, called the donation "amazing" and said "Thanks again for all you have done for the children who will have a very merry Christmas thanks to RTX!"
Other Charitable Efforts
RTX employees also made a difference through donations to a Charitable Fund through RTX parent company Zealandia Holding Company.
The primary focus of the Charitable Fund is to promote education for our youth, eliminate poverty in our communities and support health and human services organizations.
The 2013 Charitable Fund committee chose organizations based in Asheville, N.C., Hot Springs, Ark., Orlando, Fla., and Myrtle Beach, S.C. A total of $6,500 in funds will be distributed to four organizations that were researched by the committee and recommended by employees who live and work in the areas:

In Asheville, Eliada Homes, Inc. provides residential and day treatment for high risk children and adolescents; child development center services including day care, summer camp and school age care; foster care and therapeutic foster care; therapeutic recreation; and community support services.
In Hot Springs, Ark., First Step Arkansas is a place where children and adults with developmental disabilities receive developmental treatment and therapeutic service in a community setting.
In Orlando, Fla., Give Kids The World is a 70-acre nonprofit "storybook" resort near Central Florida's attractions is a place where children with life-threatening illnesses are treated to weeklong, cost-free vacations with their families.
In Myrtle Beach, S.C., the Barnabas Horse Foundation for Children provides a safe and nurturing equine environment for children, adolescents and teenagers, ages 5 through 17, recovering from physical abuse, sexual abuse and/or trauma.
More Giving Opportunities
In addition to these two major contributions, RTX also helps local charities throughout the year. In 2013, RTX held fundraisers for the following organizations:

Brother Wolf Animal Rescue – a no-kill shelter with a pet food pantry and behavioral counseling and youth education programs help promote a better understanding of, and respect for, companion animals.
WNC Rescue Mission's "Coats for the Cold" – a drive to collect, clean and distribute winter coats, gloves, scarves and hats for the poor and homeless of Western North Carolina.
In addition to office-wide events, RTX employees are given the opportunity to use four paid hours per quarter to volunteer at a local charity of their choice.
About RTX
Resort Travel & Xchange (RTX) is a timeshare and vacation ownership exchange company based in Asheville, N.C. RTX works with a number of resorts and developers throughout the world to provide the best exchange options possible to its members. In addition to exchange services, RTX offers a number of travel benefits to members such as trip protection, rebates, travel discounts and more. RTX has approximately 80,000 members.