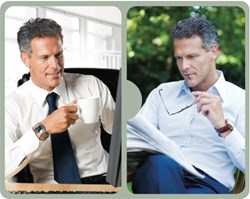 ExecuLink is the only marketing resource that combines executive and consumer data for executing campaigns at home, business and online touchpoints.
Princeton, NJ (PRWEB) January 29, 2014
The blurred lines between business and consumer activities have individuals making business decisions at home and vice versa. Marketing intelligence now calls for data that can provide a 360-degree view of prospects and customers that is no longer silo'd by type of physical address. ALC's ExecuLink offers the only verified source of business decision-makers by where they work and where they live.
Marketers can mount more strategic and relevant campaigns when they understand the aspects of an executive's personal life that affect their decisions in addition to their business position. Is your target executive audience married with children or young aspiring professionals? Are they nearing retirement or just embarking on a career? Does a mother of three hold a management position, and if so, at what type of company? These are among the critical questions facing today's marketers and answers to them go largely unanswered. The ability to reach an individual at both work and home, by email address and online has been virtually impossible until now.
Powered by LexisNexis' sophisticated linking technology, ALC now allows marketers the unprecedented ability to target business people where they live and consumers where they work through its ExecuLink database. They can be reached via both postal addresses, email address and via online display and video wherever they go on the web, whether at work or home.
Armed with such data, marketers can know what their consumer prospects do for a living and what type of lifestyles their executive prospects enjoy. This dimensionalized intelligence can drive hyper-relevant messaging and allow marketers to employ a multi-touch, multichannel campaign strategy based on both career and lifestyle insights.
"ExecuLink is the only marketing resource that combines executive and consumer data for executing campaigns at home, business and online touchpoints. In today's world where customers make decisions 24/7 regardless of location, it is critical to reach them wherever they are," said Maryann Posten, ALC VP Business Solutions, "Now with ExecuLink, marketers have a newfound ability to deliver messages to the same person at home, at the workplace, in an email inbox and online."
The primary source for ExecuLink contacts is ALC's proprietary Executive Masterfile, which offers unparalleled breadth and depth of U.S. companies from small business to Fortune 1000 corporations. ALC delves deep into the ranks of decision makers within each company. LexisNexis adds the consumer component to each contact with the most accurate current personal data available.
Business and consumer data available for selection includes:
Firmographics

Job Title/Function
Industry/SIC Code
Sales Volume
Employee Size
Fortune Ranking
Public/Private Company
Demographics

Age
Gender
Household Income
Net Worth
Marital Status
Home Owner/Renter
Dwelling Type
Home Value
Presence & Age of Children
Ethnicity
With actionable information about both business and home life, direct marketers can explore new creative opportunities such as delivering...
Executive recruitment at consumer address
High-end apparel and merchandise catalogs for executives at their home address
Financial planning information for executives by age at both office and home
B2B subscription offers at home address
Travel offers for both business and pleasure
Gift catalogs for an executive's spouse
Online ads and video on both consumer and business websites that prospects visit
More than 5 million ExecuLink contacts are available at both and home and business address. The data is also available for appending to customer files and provides valuable insights into new customer attributes.
For more information about targeting executives at business and home address, by email and via digital display and video, please contact, Maryann Posten, ALC VP Business Solutions at (609) 580-2978 and by email at maryann.posten(at)alc(dot).com.