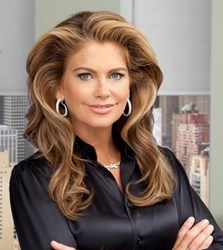 My success is a result of teamwork and dedication, and these qualities are also what the ICMAD Young Designers program demonstrates. It is exciting to celebrate young talent and encourage them to develop cutting edge designs for the future.
Santa Monica, CA (PRWEB) January 28, 2014
A supermodel-turned-mogul, Kathy is CEO and Chief Designer of kathy ireland Worldwide (kiWW), a design and brand marketing company that grossed over 1.9 billion dollars annually in retail sales in 2012. She is also often listed as one of the most influential business women in fashion. Kathy will speak to inspire entrepreneurial and creative spirit at the 2014 ICMAD Young Designer event. Created in 1999, the ICMAD Young Designers Competition showcases the talents of students studying package design in order to encourage and develop future creative talent in the beauty industry. Ireland will also announce the student winners.
"We are honored that Kathy Ireland is part of this unique and exciting event. To watch emerging designers participate in our industry of beauty and be a catalyst for their future is such a joy!" says Pam Busiek, ICMAD President & CEO.
Alisa Marie Beyer, Founder & Creative Director of The Beauty Company & Coastal Salt & Soul, is the Event Chair for this year's Young Designer event. Beyer quotes, "It is an honor to be involved with an ICMAD event that is dedicated to recognizing creativity in young adults. It's thrilling to present the winning college student with cash prizes and a paid internship with the reputable packaging company, East Hill Industries."
Register for the Young Designer Event at http://www.icmad.org/events or call 800-334-2623.
About ICMAD:
The mission of ICMAD is to represent, educate and foster the growth and profitability of entrepreneurial companies in the cosmetic and personal care industries worldwide. Through industry events, competitions, guidance on regulatory and legislative issues, and networking opportunities, ICMAD proactively helps its members achieve success.
For more about ICMAD, visit icmad.org or call 1-800-334-2623.
About kathy ireland Worldwide® (kiWW®):
Founded in 1993, the kathy ireland Worldwide® brand, celebrates a lifestyle. The missions of "...finding solutions for families, especially busy moms™," "...finding solutions for people in love™," and "...finding solutions for people in business™," translates to all kiWW® collections, including: fashion, fine jewelry, intimate apparel, accessories, weddings, home, office and more. kiWW's unique capability to design and translate fashion trends for all markets and price points allows it to develop product for a wide variety of customer tastes.
Listed as the 28th most powerful brand globally by License Global Magazine, with annual merchandise sales of $2 billion, according to Forbes Magazine, the success of kathy ireland Worldwide® is the result of teamwork and dedication. According to Fairchild Publication, Kathy Ireland is one of the 50 most influential people in fashion.
Kathy and kiWW® support many non-profits including; YWCA, Dream Foundation, Providence Educational Foundation, 911 for Kids/AEFK, Elizabeth Taylor AIDS Foundation and the St. Jude Children's Research Hospital.