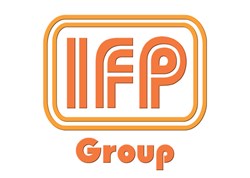 Hauppauge, NY (PRWEB) January 28, 2014
Festo has named Iowa Fluid Power, Cedar Rapids, Iowa, its newest product distributor. Founded in 1974, Iowa Fluid Power (IFP) is a leading Midwest distributor and integrator of motion control and fluid power solutions. The company will represent the complete product offering of Festo to the IFP customer base in Iowa, Kansas, Nebraska, and Texas, as well as selected counties in western Illinois and Missouri.
"We maintain an on-the-shelf inventory of more than $5 million of hydraulics, pneumatics, electronics, and motion control components at three stocking locations in the Midwest," said Don Kaas, CEO and founder of Iowa Fluid Power. "We are excited to now include Festo's high quality, innovative products and to feature Festo as our technology partner."
In addition to IFP's highly skilled sales staff, the company employs 17 engineers. IFP's unique approach offers a greater level of design, documentation, and state-of-the-art solutions to meet its customer's needs.
For more information on Festo, call 800-993-3786 and visit http://www.festo.com/us. Visit http://www.ifpusa.com for more information on IFP.