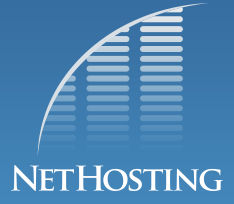 It's clear that's why SnapChat gained momentum – users are having fun again on social media.
Orem, UT (PRWEB) January 28, 2014
NetHosting, a leading dedicated hosting, cloud hosting, and virtual hosting provider, recently published a case study analyzing SnapChat, a mobile app that allows users to take pictures and videos and send them to friends.
Stanford University alumnus Reggie Brown and Evan Spiegal began SnapChat in 2011, though the app was originally dubbed "Picaboo." The app quickly gained popularity, particularly among teenagers, and now has 4.6 million users. The most unique part of SnapChat is that messages are inaccessible to the recipient after he or she has viewed them for about 10 seconds. This year, both Facebook and Google offered $3 and $4 billion dollars respectively for the acquisition of SnapChat, but were denied by Spiegal.
The goal of SnapChat is to make communication fun again. Spiegal states that his friends, who were normally "weird," would post very professional-looking pictures on other social media platforms, such as Facebook and Instagram. SnapChat has an intentionally juvenile design to keep it accessible for as many users as possible. It has also been a huge contributor to the "selfie" phenomenon, as users like to take pictures of themselves making funny faces and pass it along to their friends.
"This app is a great reminder that we should not treat current social media kings as untouchable giants," stated NetHosting CEO Lane Livingston. "Businesses that are focused on their customers and not the revenue come across as authentic, which users love. It's clear that's why SnapChat gained momentum – users are having fun again on social media."
Previous case studies by NetHosting similar to SnapChat include the social media mobile apps Instagram and Vine.
About NetHosting
NetHosting has delivered custom hosting solutions for nearly fifteen years. Serving enterprises of every size, its products include a broad range of cloud hosting and storage options as well as dedicated, managed, and virtual hosting services. Housed within a state-of-the-art PCI certified data center, each service is packaged with a 100% uptime guarantee and the personal support of a Dedicated Expert™.
Curious to know what sets NetHosting's Dedicated Experts apart from other support teams? Find out at http://www.NetHosting.com or follow us @nethosting on Twitter.