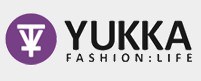 A little knowledge of the top hip hop brands will give people an idea of the iconic clothing that hits the mark for this genre.
(PRWEB UK) 28 January 2014
The cornerstone of hip-hop fashion is individuality – it gives people the freedom to create their own 'style within a style'. Although knowing the right brands is a must, one of the primary rules in this genre of clothing is to carefully choose items that reflect individual personality.
From formal and casual urban clothing advice to the all-important accessories side of things, leading UK streetwear retailer Yukka provides top tips on how to achieve swagger style like a pro.
Accessories
Accessories such as snapbacks and sunglasses are a must-have when it comes to hip hop chic. There are two main types of snapbacks advises Yukka – vintage styles are designed to be fitted to the head and feature more classic logos, while modern snapbacks tend to be more oversized (flexi fit) and often have bolder, louder logos with bright colours. Whatever a person's preference, the best way forward is to choose a snapback that means something to the individual, rather than selecting one because it is popular. Some of the hottest streetwear brands for snapbacks include City Hunter, Crooks & Castles, Dope, King Apparel, Raw Blue and State Property.
Bling (jewellery) is also a must-have – items such as gold chains and bracelets as well as "iced-out" (diamond-encrusted) rings and watches are an important way of expressing individual personality and making clothing stand out uniquely.
The Casual Hip Hop Style
For day wear or a laid back evening, Yukka explains that the casual hip hop look is defined by jeans. The baggy type is a staple, while skinny jeans have also made a recent come back amongst both women and men. Popular urban clothing jeans brands include Akademiks, Ecko, Phat Farm and Rocawear.
Then there's the crucial T-shirt, while polo shirts are currently also a trendy choice. Almost every hip hop clothing brand offers their own unique take on T designs, featuring a wide range of innovative, edgy creativity. Given that urban clothing is about individuality, this leaves shoppers spoilt for choice in whatever style takes their fancy.
The final essential touches for the casual look would be a jacket (in winter) and trainers or boots (Timberland is the primary hip-hop boot of choice).
The Formal Hip-Hop Style
When heading off for a big night out or a more formal occasion, a hip hop staple would be a stylish button up shirt suggests Yukka. Many urban fashion icons opt for this, along with a blazer or sport coat for that extra sophisticated look. This ensemble would be complimented by a crisp pair of jeans and a pair of pristine yet fly shoes such as Air Force Ones. Alternatively, a person can choose to wear a stylish suit, but it would be given urban flair by combining it with a white T-shirt underneath along with matching white trainers.
Founder of streetwear specialist Yukka, Robby Sur, concluded: "A little knowledge of the top hip hop brands will give people an idea of the iconic clothing that hits the mark for this genre, but in addition to the tips we've provided, it's also extremely important to have a style that reflects the individual, otherwise you can end up simply looking like a poser."