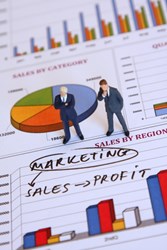 We want to make it as affordable as possible for our clients to receive an on-site audit and proposal, so they can see where they can make improvements that make will make a significant difference. - Pamela Ravenwood, co-owner of the company
Sedona, Arizona (PRWEB) January 29, 2014
SEO Essential Solutions is helping to educate small businesses on how to gain an edge on their competitor's website presence. Large companies with hundreds of employees often have an SEO specialist on staff who keeps up with the latest rules and regulations that are posted by the search engines. Smaller establishments simply do not have the budget for a full-time employee, therefore, making it much more cost efficient to out-source these projects to a professional SEO firm such as SEO Essential Solutions.
"SEO Essential Solutions believes in small businesses, and with that, believe that they deserve the same amount of priority as large budget corporations. Why hire one in-house person to audit your website and its issues, when you could have an entire team working for your small business at a lesser price?" said co-owner of SEO Essential Solutions, Bonnie Sedan.
Some of these budding businesses have chosen to hire a contractor to build their websites and populate web copy. However, without knowing the specific requirements of the various search engines, the company's website can appear deep down on the rankings list when queried, or could even not appear at all. Business owners and small business CEOs spend their days doing exactly what they know best – running their companies. They cannot be expected to know search engine dynamics.
"Auditing a website and a company's digital assets requires a lot of expensive software and time. We want to make it as affordable as possible for our clients to receive an on-site audit and proposal, so they can see where they can make improvements that make will make a significant difference," said co-owner of the company, Pamela Ravenwood.
There are many ways in which a website can be penalized in ranking or listing. There are SEO strategy errors where the website builder may have tried to take shortcuts in order to maximize ranking for the short term, only. These shortcuts can result in any of the search engines totally disregarding the information completely or removing a website from the search engines.
Errors made in the building of a website can also get the site pushed deep into the rankings rather than to the top, due to lack of knowledge from a website developer, or their known and unseasoned attempts to optimize a website just to make an extra buck, knowing that it will not be their problem after the site is complete.
A complete website audit was developed by SEO Essential Solutions to scan the customer's site and note each and every problem in a simple and understandable set of documents. In addition, SEO Essential Solutions' analysts research the client's social media, website usability and competitors. If the client decides to have SEO Essential Solutions continue monitoring and optimizing their website on a monthly basis or chooses to have SEO Essential Solutions fix the online problems outlined in their proposal, the cost of the analysis is deducted from the yearly package price – making it absolutely free.
About SEO Essential Solutions: With offices in Madison, WI, Galena, IL and corporate headquarters are in Sedona, AZ, they are a full-service digital marketing agency specializing in overall brand and company growth for businesses across the country. For addition information, visit http://seoessentialsolutions.com.