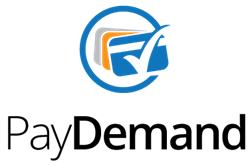 Businesses can now receive multiple credit card processing bids without disclosing contact information.
Los Angeles, CA (PRWEB) January 30, 2014
Los Angeles based PayDemand, https://paydemand.com has launched its new website that connects credit card processing companies/merchant services companies to all businesses that currently accept or are considering accepting credit cards. PayDemand reduces the time it takes businesses to research different credit card processing options by simply filling out one short profile form. The PayDemand platform does not disclose the name or contact information of the business and they are able to remain anonymous throughout the process, until there is an accepted bid. The business may then receive multiple offers or bids for credit card processing services that best fits the needs of that business. While PayDemand is not associated with any credit card processing company, PayDemand, https://paydemand.com, also helps credit card processing companies generate business leads in the highly competitive payment processing market by signing up on the platform. For a limited time, PayDemand is offering free registration for both credit card processing companies and any business that is accepting credit cards or those companies researching credit card processing options.
About Pay Demand
PayDemand, https://paydemand.com, was established by experts in the credit card processing industry that identified a need to provide businesses with the best option for their credit processing needs all while remaining anonymous. In addition to connecting credit card processing companies/merchant services companies with businesses, Pay Demand is the resource for expertise and up and coming trends in the credit card and payment processing industry.