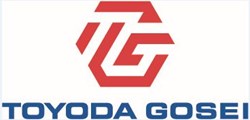 Bockenem, Germany (PRWEB) January 31, 2014
Toyoda Gosei Co., Ltd. is broadening its business foundations in Europe with the establishment of a new company in Germany and acquisition of valuable assets from Meteor Gummiwerke K.H. Bädje GmbH & Co. KG (Meteor), an automotive rubber products manufacturer headquartered in Bockenem, Germany. The establishment of an acquisition company is planned for January 2014. The acquistion will become effective only if and when the necessary conditions have been fulfilled.
Meteor boasts a strong reputation in sealing parts, especially for luxury cars, and supplies weatherstrips and other rubber components to Daimler AG, BMW AG, Audi AG and other European automakers. It manufactures these products at two plants in Germany and one plant in the U.S.
Toyoda Gosei will acquire all assets of Meteor, including proprietary technologies, expertise, and underlying human and other resources. This will help Toyoda Gosei to establish a firmer foot hold in Europe and expand its business with automakers there.
The company will be named Toyoda Gosei Meteor GmbH (TG Meteor). Toyoda Gosei will own 100% of the company and the business will be sales of automotive sealing products. There are two plants located in Germany and one plant in the U.S with approximately 1,300 consolidated employees. The consolidated sales are estimated at approximately €140 Million (¥20 Billion) for fiscal year 2014.
About Toyoda Gosei
Established in 1949 and headquartered in Kiyosu, Aichi Prefecture, Japan, Toyoda Gosei is a leading manufacturer of rubber and plastics polymers and optical semiconductors. Today, the company provides a variety of automotive components and LEDs internationally with a network of 91 group companies in 18 countries and regions. Through its flexible, integrated global supply system and outstanding technologies for automobile safety, comfort, and environmental protection, Toyoda Gosei aims to be a global supplier of choice that delivers the highest level of satisfaction to customers around the world