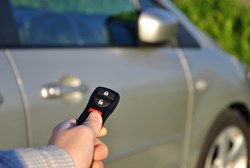 Users can view literally tens of thousands of vehicles currently for sale on dealer lots across Tennesssee.
Nashville, TN (PRWEB) January 28, 2014
Tennessee Auto Finance, one of the Volunteer State's leading providers of automotive financial services, is proudly announcing the launch of an online dealer inventory. In the past, users had to apply online for financing before they could discuss vehicle availability with a local finance specialist. Today, with the launch of online inventory, users can view literally tens of thousands of vehicles currently for sale at dealerships across Tennessee. Each listing includes the vehicle's price, mileage, condition, features, options, engine, gas mileage, and often a direct message from the dealer. If a user is interested, he or she can choose to email the dealer directly. In many cases, users can get pre-qualified to finance the specific vehicle they want, online.
Interested parties can visit Tennessee Auto Finance's used vehicle inventory here.
"We were finding that many consumers would like to see what cars are available before applying for financing," said one company spokesperson. "Obviously, this is a pretty reasonable desire, but there were technical challenges--as you can imagine--that come with getting thousands of vehicles online--including pictures, descriptions, and more. And not only that, you have to keep them updated. Our users can now be confident that the listings they see are very much up-to-date, as they're updated twice daily. Once in the morning, once in the evening.
He went on to describe how users can filter their results to find just the car they want, searching by price, make, model, and other factors.
About the Company: Tennessee Auto Finance helps consumers all across the Volunteer State get approved for financing in less time, with fewer headaches.