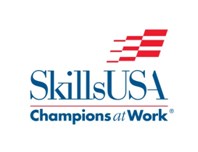 Leesburg, VA (PRWEB) January 27, 2014
Million Women Mentors (MWM) is an engagement campaign and national call to action that mobilizes corporations, government entities, non-profit and higher education groups, around the imperative of mentoring girls and young women in STEM fields. MWM will support the engagement of one million science, technology, engineering and math (STEM) mentors (male and female) to increase the interest and confidence of girls and young women to persist and succeed in STEM programs and careers.
Women comprise nearly half of the U.S. workforce, yet just 24 percent of the STEM workforce. However, the good news is that women in STEM careers earn 92 cents for every dollar male STEM counterparts earn versus 75 cents in other fields. What's more, 80 percent of the fastest growing occupations in the United States depend on mastery of mathematics and scientific knowledge and skills.
SkillsUSA students are preparing for careers in the skilled workforce, where the knowledge of science and math is indispensible to the applications of 21st Century workplace technologies. While nearly 40 percent of SkillsUSA student members are female, young women remain underrepresented in technical and industrial curricula that could close the U.S. "skills gap." SkillsUSA's business and industry partners speak often of the need to attract more females into the career fields that SkillsUSA serves.
SkillsUSA will be communicating to its constituencies, including its teachers and business partners, to inform them of its partnership with Million Women Mentors and to identify current mentors and encourage signups of new mentors.
MWM is an initiative of STEMconnector®, the national organization that works closely with corporations and thousands of entities to assist in STEM best practices and smart STEM investments.
About SkillsUSA
SkillsUSA helps students discover and grow their career passions. As a nationwide partnership of students, instructors and industry working together, SkillsUSA works to ensure America has a skilled workforce. It helps every student excel. The nationwide career and technical education student organization annually serves more than 300,000 high school, college and postsecondary students—and their instructors—in technical, skilled, and service occupation instructional programs. Career and technical education is learning that works for America. SkillsUSA has the active support of more than 600 corporations, trade associations, business and labor unions at the national level. Over 11 million people have been annual members of SkillsUSA since its founding as the Vocational Industrial Clubs of America on May 8, 1965. SkillsUSA programs teach leadership, citizenship and character development to complement technical skill training. The organization emphasizes respect for the dignity of work, ethics, workmanship, scholarship and safety. For more information, go to http://www.skillsusa.org.
# # #