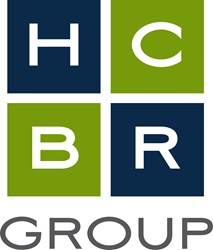 Chicago (PRWEB) January 28, 2014
A 2013 Ernst & Young survey found 40 percent of company respondents are dissatisfied with their payroll services provider, citing cost, geographic capabilities and the technology platform as key reasons. Responding to such frustrations, Human Capital Business Resources (HCBR) Group today introduced Paytrac, an online payroll system that combines best-of-breed software and superior customer support.
Paytrac, a highly customizable technology system, streamlines the payroll process, freeing up administrative time and improving productivity. It skillfully handles common frustrations that companies voice about their providers in terms of compliance, process standardization and tax-reporting issues. Since payroll serves as a critical function of any company, it must handle accurately and quickly all the elements relating to payroll.
Among its features to lessen common payroll complaints, Paytrac delivers:

Instant access to payroll reports online, unlimited support from payroll experts and comprehensive online help and integration with familiar accounting software such as Quickbooks and Sage.
Integration with many Time & Attendance software as well as full-service federal, state and local payroll tax payment and filings; direct deposit or print manual checks; and emails notifying employees they've been paid.
Automatic new hire reporting and access to labor law posters, business forms and HR how to-guides.
With Paytrac, HCBR Group serves as an extension of a client's business by delivering a system that is simple, easy to use and time efficient. With it, a client can customize its platform without exorbitant fees. Paytrac also handles sensitive compliance issues that increasingly require companies' time.
"HCBR Group can be the virtual HR department you need – without the added overhead of other outside payroll services providers," says Rick Hammell, SPHR, vice president of HCBR Group. "We're particularly suited for small-to-midsized businesses seeking fast, flexible and accurate payroll services that remove the burden of running their own payroll operations."
As for customer service, HCBR Group provides superior quality and personalized service, assigning a dedicated Payroll Representative to each client.
"We provide a high level of service and commitment, whatever frequency you pay, whatever the size of your payroll or business," says Hammell. "You can focus on running your business and we ensure your online payroll needs are met on time, every time."
In addition to its online software solutions, the firm also provides other human resources solutions, recruiting and international HR services and online software solutions.
About HCBR Group
HCBR Group helps clients grow and succeed by serving as an expert resource for specialized human capital business services. With operations in Chicago, Atlanta, Saudi Arabia and Brazil, HCBR Group acts as an extension of its clients' HR department, providing relief from the day-to-day burdens of employee management, the hiring process, payroll, state, local and international tax and regulatory issues, and more. HCBR Group is an active member of ASA, NAPEO and SHRM, and it enhances its own talent through training, technology and career development. For additional information, visit http://www.HCBRGroup.com.