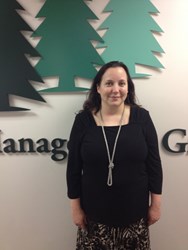 "I am very thankful for the opportunity Cedar Management Group has given me to pursue my designation."
Charlotte, NC (PRWEB) January 28, 2014
Tammy Coppola, a community manager at Cedar Management Group, a community association management company based in Charlotte, NC, has achieved the certification of Professional Community Association Manager (PCAM) through the Community Association Institute (CAI).
Cedar Management Group proudly announces their second Professional Community Association Manager(PCAM) designation. The President of Cedar Management Group, Paul A. Greiner, was recently awarded his PCAM designation to better solidify Cedar's commitment to the highest level of service, allowing Cedar Management Group to be the Leader in Association Management Services in both North and South Carolina. One of the senior community managers, Tammy Coppola, has also achieved her PCAM certification.
The purpose in gaining a PCAM amounts from the desire of community associations looking to hire qualified and dedicated professionals to manage their communities. The PCAM designation is the highest professional recognition available nationwide to managers who specialize in community association management. Gaining these new credentials gives managers a way to demonstrate their advanced skills and knowledge.
"Mrs. Coppola brings a lot of experience to the table," states Paul Greiner, President of Cedar Management Group. "We are very proud to have someone like Tammy on our staff. Her level of professionalism, commitment, and expertise is a true benefit to our clients."
"I am very thankful for the opportunity Cedar Management Group has given me to pursue my designation. On-going education and training is extremely important for our industry," stated Tammy. She continues, "Cedar invests into their staff and their education. Their commitment to excellence and education shows. Because of this, the staff and the community managers are able to provide superior service to their associations."
Cedar Management Group has corporate offices in Charlotte, NC with additional offices in Asheville and Greensboro, North Carolina and Columbia, South Carolina. Cedar Management Group has a staff of over 45 trained professionals. Cedar Management Group currently provides property management services to over 35,000 individual homeowners living in community associations in both Carolinas. For more information regarding Cedar Management Group, please visit http://www.mycmg.com.
###