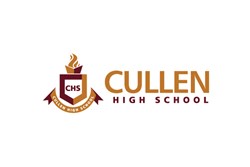 Houston, TX (PRWEB) February 05, 2014
Cullen High School has taken a new and different approach to take e-learning to a level above than where it currently is. The debate competition will take place virtually and will help students to increase their knowledge base regarding political, social and legal issues. The purpose of hosting an online debating competition is to help students learn about socio-political, economical, and educational aspects of the economy. This competition will ensure that students develop deductive reasoning and logical skills to provide factual accuracy while debating. Those skills will eventually help them in their academic and professional life as well.
Cullen High School's online debate competition is expected to reap productive results and students will welcome this new experience of online debating through E-Conferencing, where distance learning students will gather and take part in this competition. The school's faculty will also take part and act as moderators to monitor the event and ensure the smooth running of the competition. The idea of an online debate competition was presented at an e-conference between departments on the subject of improving the online learning experience and making it more productive. Competition will take place between students of Cullen High School who will be notified of date of their competition via email.
"Cullen High School has always tried new and inventive approaches to make students learn critical skills and an online debate competition is one of these approaches. This competition will become the specialty of our online school and create a hub for learning and development," said the Head of Student Resources Department of Cullen High School.
Winners of the debate competition will receive scholarships that will reduce students' financial burden considerably. This debate event will not only contribute to the student's skill set but significantly increase his or her knowledge base.
About Cullen High School
The High School Diploma program at Cullen high school allows professionals and working adults to earn high school diplomas on the basis of online equivalency test. Through this program professionals and working adults can get high school diplomas on the basis of prior life experience or online equivalency test.