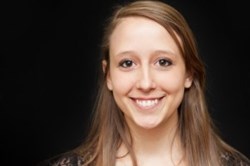 "I've never flown on an airplane before and this would be an opportunity of a lifetime!"
(PRWEB) January 29, 2014
Elite Private Tutors will hold a support campaign in order to allow current Rice University student the chance to fulfill her educational dreams. Gretchen, originally from Weimar, Texas, graduated as valedictorian of her small town high school and impressed the admission committee at Rice University, ranked in the Top 20 universities in the country by US News and World Report. She is currently a junior at Rice double majoring in Economics and English.
During her time in Houston, Gretchen has not only taken advantage of her own educational opportunities but has invested heavily in advancing the educations of others. Over the last two years, she has worked with Elite Private and has devoted over 500 hours in the educations of more than 50 children.
As a direct result of her hard work and intellect while attending Rice, Gretchen has been given the opportunity to attend a prestigious summer internship in Washington D.C. Her admittance into the Institute of Economics and Policy at George Mason University and the chance to work closely with well-respected politicians in the D.C. area would prepare Gretchen for her career dream as an economically focused lawyer.
However, because of the expense of the program, there is potential that Gretchen will not be able to attend. Currently, $5,000 is required in order to cover flights, tuition, and living expenses for the program. Through Rice University, the Texas State Government and the United States Federal Government, roughly 85% of Gretchen's education is paid for in grants and scholarships. However, these scholarships do not cover any portion of educational endeavors that occur during the summer months.
Neha Gupta, CEO of Elite Private Tutors, feels very strongly that her company should invest in its team members and in the next generation of leadership. She also believes that women will play an important role in this future leadership and that Gretchen shows extreme promise as a strong female presence.
To show her own support for Gretchen's cause, Ms. Gupta has agreed to personally donate any additional funds to reach the programs $5,000 cost. Currently, we are open to receiving donations for this cause from our clients and the Houston community. In order to donate, visit: http://www.ElitePrivateTutors.com.