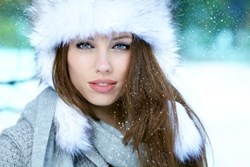 Dry heat pumped from indoor units can suck all of the moisture out of the air, causing an array of health and beauty issues.
(PRWEB) January 28, 2014
The cold winter air characteristic of the wintertime is low in humidity and when combined with windy conditions, quickly wicks remaining moisture from the skin. While most find reprieve from the cold by pumping up the heat indoors and taking long and frequent hot showers, the dry air created by heating units depletes the skin of its natural oils and steamy showers dehydrate the skin even further. When people step out of a hot shower into the dry, heated indoor air, the last bit of dampness evaporates, leaving skin stripped down and sensitive. SpaHub offers six tips to help people retain and restore moisture in the skin though the harsh winter months.
Here are SpaHub.com's top 6 skin care tips for fighting back against brutal winter conditions:
1) Incorporate products with AHAs or retinol into a normal skin care regimen to help prevent fine lines from forming and retain elasticity in the dermis, both problems exacerbated by dry, winter air. Products with petrolatum, mineral oil, lanolin, and dimethicone help to seal in skin's moisture, while glycerin, propylene glycol, proteins, urea, and vitamins help to attract water to skin's surface. People should look for these key ingredients for purchasing a good winter cream or serum to supplement their skin care regimen in the winter.
2) Use a humidifier in the bedroom and office, or add a couple of plants around to diffuse moisture into the air. Dry heat pumped from indoor units can suck all of the moisture out of the air, causing an array of health and beauty issues. Try to keep the heat at a reasonable level and use natural or man-made sources of humidity to reinstitute an optimal level of water vapor in the air.
3) People should drink lots of water and load up on omega-3 fatty acids to boost hydration. Omega 3s are a necessary component of the fluid lipid film coating the skin's surface that help it to maintain moisture, softness, and elasticity, as well as act as a protective barrier against harmful bacteria. In order to offset the drying effect of winter conditions, people should drink more water than they think they need, and incorporate foods like salmon and flaxseed into their diet.
4) Soaking in a warm bath with two cups of milk for 15 to 20 minutes can help nourish cracked, scaly skin. People should follow-up by gently patting the skin dry and then applying a milk-and-honey or other lactic acid-based cream to boost the softening and exfoliating benefits of milk-based ingredients.
5) Apply a cream-based moisturizer that contains antioxidants, humectants, and emollients every morning and night. Creams are better at insulating the skin so that it can better retain moisture.
6) Use a gentle exfoliator to rid skin of dead skin cells that may be inhibiting moisturizing creams and serums from penetrating deeper into the dermis. People should be careful not to select a stringent formula nor exfoliate too frequently, as over exfoliation can further strip skin of its natural oils, causing it to become parched and irritated.
With Spahub.com's expansive online spa directory covering the U.S. and Canada, visitors can find the right spa resort or treatment to meet their needs.
About Spahub:
Spahub's mission is to create the largest Day, Medical and Getaway Spa Directory in the world. They strive to make the site a comprehensive place to learn about the different services spas provide. The goal is to provide every visitor an effective tool to quickly locate and explore a spa's amenities before taking one step out the door. For more information, please visit http://www.spahub.com/.