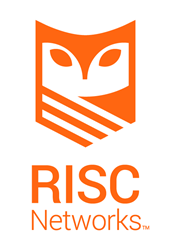 "We are honored to be named to the ITOA50 among a class of distinguished organizations," said Jeremy Littlejohn, CEO and Chief Analyst.
Asheville, North Carolina (PRWEB) January 28, 2014
RISC Networks announced today that it has been selected as a ITOA50, which recognizes the top 50 leading vendors in IT Operations Analytics (ITOA). Announced by the ITOA Landscape, the ITOA50 identifies the top 50 vendors who have demonstrated their leadership in developing IT Operations Analytics (ITOA) solutions. These vendors were selected based on their ITOA product offering, impact, innovation, and industry recognition.
For over 15 years IT Operations teams have struggled with chronic IT operations challenges: from outages to performance and availability problems to incidents and headline grabbing failures. Traditional tools haven't worked or been able to keep up with the complexity and dynamics of today's Big Data era. Dynamic IT environments continue to grow in complexity and create challenges for enterprises that have them screaming for smarter solutions. Better equipped to manage these big data challenges, IT Operations Analytics (ITOA) solutions are emerging to redefine how IT operations maintains performance and availability, as well as security and compliance.
RISC Networks is an industry leading SaaS analytics platform provider with numerous patents filed in various areas of the IT Operations space. The company's flagship product, IT HealthCheck, has analyzed over 4,000 business networks, and 60+ partners including Cisco Systems and IBM rely on the data provided by this platform to provide their customers with meaningful analysis of their IT infrastructure. RISC Networks IT HealthCheck platform is focused in the areas of Virtualization, Data Center, Core Network Infrastructure and Unified Communications. RISC Networks recently announced their CloudScape analytics platform, the industry's first SaaS delivered full cloud lifecycle analytics platform that includes asset and performance analysis, benchmarking, cloud I/O workloads, cloud solution sizing, and costing for cloud migration and planning projects.
"We are honored to be named to the ITOA50 among a class of distinguished organizations," said Jeremy Littlejohn, CEO and Chief Analyst "Being part of the ITOA50 validates our ongoing commitment to providing Actionable Analytics to IT Professionals that help them solve problems faster and plan for change."
The ITOA Landscape was developed as a venue intended to be a leading source of information that focuses on IT Operations Analytics (ITOA). This site provides guidance in defining this new and growing industry as well as identifies the various players inviting them to contribute content. The ITOA50 highlights leading companies in this space.
About RISC Networks
RISC Networks mission is to improve the performance of our customers businesses and make a difference in their lives by developing technology and research that supports an actionable approach and perspective for their IT business.
Based in Asheville, North Carolina, RISC Networks is industry leading Actionable IT Analytics firm that focuses on developing research and SaaS based analytics platforms that helps IT organizations improve their IT operations. More information is available at: http://www.riscnetworks.com/. Follow RISC Networks on Twitter @Risc_Networks or on Facebook at http://www.facebook.com/RiscNetworks.