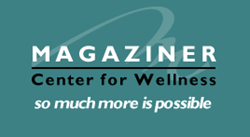 (PRWEB) January 28, 2014
The Magaziner Center for Wellness is a licensed New Jersey regenerative and holistic medicine facility that has been serving the Garden State and the surrounding areas for the last twenty five years. As a primary source of platelet-rich plasma therapy treatment, generally performing well over 100 procedures of PRP alone per month, the Magaziner Center for Wellness features this treatment as a means of alleviating thousands of patient's problematic symptoms. Even though this procedure has been regarded as up and coming, Dr. Allan Magaziner and Dr. Scott Greenberg have been utilizing PRP and stem cell technology for years. This integrative medical clinic uses both natural and nontoxic techniques to both prevent and reverse any chronic or debilitating illnesses that degrade a patient's quality of life.
Situated in Cherry Hill, New Jersey, this platelet-rich plasma and stem cell location features custom-tailored blueprints for pain management patients. We have innovated therapies such as the correction of the pelvic tilt/leg length discrepancy, have served on stem cell research boards, authored the original PRP guidelines, and also serve as stem cell and PRP consultants to major biotechnology corporations.
Dr. Magaziner and Greenberg's medicine methods also include diagnostics such as the latest laboratory-testing technologies and state-of-the-art treatment methods that are designed to best assess your body's biochemistry in order to prevent disease and to maintain optimal health. Patients, who are suffering from a condition such as chronic back pain, neck pain, foot and ankle problems, or even headaches, can find appropriate healing at this Cherry Hill platelet-rich plasma doctor.
The lovely area of Cherry Hill, New Jersey is a family-friendly suburb that rests nearly fifteen quick minutes away from the metropolitan hub of Philadelphia. Recognized as the commercial center of southern New Jersey, this area features many different options that visitors could enjoy such as fashion shopping, fine dining and various types of entertainment. Our staff is quite capable of assisting travel for patients from the regional area in addition to around the country and around the world.
The Magaziner Center for Wellness focuses on proper dieting regimens, appropriate nutritional supplements, regular exercise and the maximum optimizing of a patient's bodily functions. With a unique procedure such as prolotherapy, this Cherry Hill prolotherapy office manages to permanently stabilize joints and provide immense healing benefits, whereas other treatments provide only temporary relief and patients experience recurring symptoms. Providing Camden County patients with some of the state's most cost-effective healthcare, Dr. Magaziner, Greenberg and Magaziner Center for Wellness strays completely clear from any of the minimized health resources that have let patients down in the past.
While this platelet-rich plasma injection location is located in Cherry Hill, New Jersey, all regenerative medical services are extended to the entire region of Camden County. Additionally, the outer lying towns and cities of Pennsauken, Maple Shade, Collingswood, Haddonfield, Audubon, Cinnaminson, Voorhees, Gloucester City, Washington Township, Philadelphia, Moorestown, Bellmawr and Marlton are all extended these amazing prolotherapy services. Our doctors have not only helped our local and international communities, but have helped professional athletes at every level – from high school, to Olympic, to Pro.