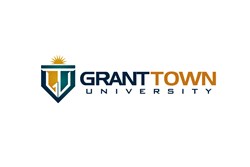 New York, NY (PRWEB) January 31, 2014
Grant Town University has always endeavored to make the online education experience fruitful for its distance learning students and enhance their conceptual awareness. Through E-Journaling, GTU students can develop better understanding of the course syllabus with appropriate assessment. Students can submit their journal entries online and view the teachers' assessment of them.
E-Journaling's main purpose is to foster a relationship between students and teachers, and help in reducing the isolation faced by distance learning students. Through E-Journaling, students can keep track of their activities and within the same journal, the instructor provides continual feedback to the student regarding the journal's content. The journals are evaluated regularly and points will be allocated as time progresses till the end of the program. An individual journal entry may only take 10 to 20 minutes per day to compose, depending upon the topic and the student's approach to it.
"Grant Town University has never held back when it comes to foster interactivity and student development. We have always encouraged students to develop skills and abilities which will help them excel in their chosen career. Grant Town University's E-Journaling will facilitate learning and it will definitely reap the best results," said the University's Dean
Grant Town University has designed E-Journaling in such a way that at the end of the online program journal evaluations will reflect the usefulness and learning accomplished through such activities. Also, the student responses will help gauge to what extent they are enjoying various aspects of the activity. Each journal entry can be assessed as a whole. However, continual formative assessment of the journal will be considered more effective. This activity will ensure the improvement of student's comprehension and articulation abilities.
About Grant Town University
Grant Town University is an online educational institution that offers accredited and globally recognized degrees to those who cannot pursue their studies from traditional educational institutes due to their work or personal commitments. Grant Town University provides you with an opportunity to improve your career prospects by academic advancement, without interrupting your personal and professional life.