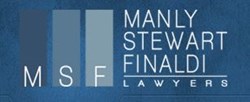 Irvine, CA (PRWEB) January 27, 2014
Attorney John C. Manly has established himself among California's preeminent attorneys representing victims of sexual abuse. Throughout the past decade, he has built a reputation for success by protecting the rights of abuse victims and their families. Because of this, Mr. Manly has become a prominent advocate whose cases have effectuated significant changes to the law and lives of abuse survivors and whose achievements have been continually recognized by various professional and community organizations. As a sign of his continued excellence in representing victims, Attorney Manly has recently been named to the 2014 list of Super Lawyers®.
Super Lawyers magazine is a nationwide publication that reaches over 13 million readers and has become one of the most trusted, reputable attorney-rating services in the country. Each year, the magazine publishes a list and profiles of lawyers who have demonstrated the highest level of professional achievement and ethical conduct in a specific area of law. Attorneys are chosen to the list after a rigorous, multi-phase selection process consisting of peer nominations, independent third party research, and peer evaluations. Fewer than 5% of lawyers in the state earn inclusion to the final list.
Mr. Manly's selection to the Super Lawyers list is one that speaks volumes about his skills as an experienced advocate and trial lawyer – and is also one of many awards and professional honors he has received throughout the years. In the past, Attorney Manly has been named one of California's "Top 100 Attorneys" by the Los Angeles Daily Journal, as well as Orange County's most "Buzzworthy" attorney by Orange Coast Magazine.
As a sexual abuse attorney representing victims and families throughout California, Mr. Manly has helped his firm recover more than a billion dollars on behalf of clients. His many notable decisions – including a historic single-victim $5.2 million sexual abuse settlement – have been recognized on a national scale, and have helped shape many legislative efforts to protect abuse victims.
With his recent selection to the list of Super Lawyers, Attorney Manly has solidified himself as a passionate advocate capable of helping clients obtain justice and complete compensation. For those in need of a proven sexual abuse attorney, this recognition – as well as Mr. Manly's many distinctions and successful case results – should make abuse victims and their loved ones more than confident about placing their trust in Mr. Manly and his firm. More information about Attorney John C. Manly and the cases he handles can be found on Manly, Stewart & Finaldi's website: http://www.californiasexualabusefirm.com