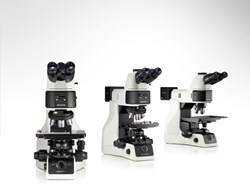 Spectrographic's new showroom provides a unique opportunity for material scientists to observe a broad range of metallurgical equipment and consumables, as well as to learn about new products and innovative ways of working.
Leeds, West Yorkshire (PRWEB UK) 29 January 2014
Spectrographic, a metallurgical equipment specialist and leading UK supplier of new and used materials science testing equipment and consumables, is pleased to announce the opening of a new showroom at the company's headquarters in Baildon, West Yorkshire.
The showroom has been developed as part of Spectrographic's new and improved customer service offering. The new facility provides an exciting and unique opportunity for organisations and individuals working in materials science to trial a variety of metallurgical equipment, get involved in sample preparation analyses, and learn about innovative consumables systems. The company, which also has demonstration and customer support centres in Halifax and Sheffield, will be delivering training and hosting workshops at the showroom.
"A visit to our new showroom is an opportunity for new and existing customers to see Spectrographic's full range of metallurgical equipment and consumables. We will be showcasing quality equipment, new products and innovative ways of working. Visitors can take part in sample preparation and practical demonstrations," commented Managing Director, Paul Chippendale.
Spectrographic's new customer showroom is equipped with an extensive range of high quality metallurgical equipment and an exciting selection of sample testing systems. The broad range of equipment on display includes abrasive cutting machines, metallurgical mounting presses and polishing systems with manual and automatic functions. A variety of hardness testers with digital functions and computer integrated controls offering auto-measurement and reporting are also on show.
A number of research grade compound microscopes with premium features such as differential interference contracts (DIC) using Planfluor objectives are set-up for use and are available for demonstration. These include a state of the art Huvitz 3D microscope system, renowned for offering depth measurements using automatically captured Z excess images to produce one in focus composite images.
Visitors will also have the opportunity to meet with a team of specialists to discuss specific applications, observe the latest consumable systems, as well as discuss service requirements and maintenance guides for all equipment types.
A series of Spectrographic training events is planned for 2014. Topics will include metallurgical sample preparation, microscopy for material science, automatic hardness testing and 3D microscopy. To register your interest in future events, or to arrange an private visit to the new Spectrographic showroom contact the team on 01274 966173 or email info (at) metallography (dot) co (dot) uk.
About Spectrographic Limited
Spectrographic Limited offers a comprehensive range of metallographic products and equipment for material science analysis and quality inspection procedures, as well as specialist advice in material sample preparation, computer based image analysis and microscopic inspection.
Spectrographic is a family-run business, which was originally founded in 1999 as Spectrographic Laboratory Supplies. Now based in Baildon, West Yorkshire, with demonstration laboratories in Bradford, Halifax and Sheffield, Spectrographic was set up, and continues to be run, by Managing Director, Paul Chippendale – a skilled metallographer with over 20 years' experience in the industry.
Spectrographic's customers are expert metallurgists working in the automotive, oil and gas and aerospace industries, and for higher and further education establishments, and include organisations such as Rolls Royce, BAE Systems, Siemens and Tata Steel, The University of Oxford, The University of Manchester, The University of Sheffield and DEKRA Industrial.