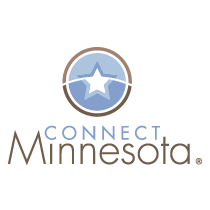 St. Paul, MN (PRWEB) January 27, 2014
The Governor's Task Force on Broadband today released its Annual Report that includes recommendations to policy makers to expand broadband access across the state.
The recommendations include:

Establish a $100 million broadband infrastructure matching grant fund to promote the expansion of broadband to targeted areas identified as unserved or underserved at the state statutory speed goal of no less than 10 Mbps download speed and 5 Mbps upload using Connect Minnesota data
Restore the sales tax exemption on central office equipment that was repealed in 2013
Continue the Connect Minnesota mapping project
Identify and leverage existing economic development tools to provide adequate funding to help bridge the gap between what is financially feasible and the actual costs of providing broadband that meets the state statutory speed goal
Create an Office of Broadband operating fund to promote broadband adoption and use
"The Task Force spent 2013 examining a wide range of issues surrounding the access, adoption, and use of broadband in Minnesota. The report released today includes a range of policy options that provide policy makers a number of tools that would assist Minnesota in achieving our state broadband goals," said Bill Hoffman, Connect Minnesota's state program manager. "We look forward to continuing our work in support of the Task Force and advancing these recommendations in the months ahead."
Connect Minnesota has been working since 2009 to ensure that Minnesota residents have access to the economic, educational, and quality of life benefits derived from increased broadband access, adoption, and use. The release of this report comes a month after the 2013 Broadband Conference hosted by Connect Minnesota in Roseville.
# # #
About Connect Minnesota: As a public-private partnership, Connect Minnesota partners with technology-minded businesses, government entities and universities to accelerate technology in Minnesota. The work of Connect Minnesota is made possible by support from the Minnesota Department of Employment and Economic Development. For more information about what Connect Minnesota is doing to accelerate technology in Minnesota's communities, visit http://www.connectmn.org.