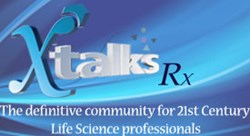 Toronto, Canada (PRWEB) January 29, 2014
For patient safety all pharmaceutical companies are required to inform clinical trial investigators of any SUSARs or SAEs within 7-14 days of being identified. Good clinical practice guidelines, however, suggest that investigators should be informed even quicker (within 24-48 hours). This can be a significant challenge for any organization, but even more so when an organization has a deep development pipeline and works with sites across many geographical boundaries, each with unique country-specific requirements on patient safety.
Automating SUSAR distribution and reporting can improve patient safety and regulatory compliance, while reducing the manual effort and costs typically involved.
This webinar will use real-world examples from top pharmaceutical companies.
For more information on this webinar or to register, visit: Reduce Liability Risk and Improve Patient Safety through Automated SUSAR Processing
Xtalks, powered by Honeycomb Worldwide Inc., is a leading provider of educational webinars to the global Life Sciences community. Every year thousands of industry practitioners (from pharmaceutical & biotech companies, private & academic research institutions, healthcare centers, etc.) turn to Xtalks for access to quality content. Xtalks helps Life Science professionals stay current with industry developments, trends and regulations. Xtalks webinars also provide perspectives on key issues from top industry thought leaders and service providers.
To learn more about Xtalks visit http://xtalks.com.
For information about hosting a webinar visit http://xtalks.com/sponsorship.ashx.
Contact:
Michelle Tran (416) 977-6555 ext 224
mtran(at)xtalks(dot)com