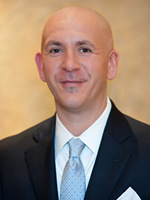 Furlong is experienced in handling personal injury and criminal defense cases.
McAlester, OK (PRWEB) January 29, 2014
Trevor Furlong, an associate attorney at The Edwards Law Firm since 2004, has been made partner at the Oklahoma-based personal injury law firm. Furlong is experienced in handling personal injury and criminal defense cases.
Trevor Furlong earned his bachelor's degree from Davenport University, where he graduated Magna Cum Laude. In 2004, Furlong received his Juris Doctor from Oklahoma University Law School finishing in the top 25% of his class. Furlong's accomplishments in law school also include positions as Editor-In-Chief of the American Indian Law Review, Assistant Director of the Student Board of Advocates, and a Class Representative of the Student Bar Association, as well as making the Dean's Honor Roll multiple times..
Directly following law school, Dr. Furlong began working for Tony and Mark Edwards. His primary areas of practice include motor vehicle accidents, slip and fall accidents, oil field and industrial accidents, boating accidents, social security disability, medical malpractice, and criminal defense.
To learn more about new partner Trevor Furlong, and the team of attorneys at The Edwards Law Firm, visit http://www.edwardslawok.com.
About The Edwards Law Firm
The Edwards Law Firm serves clients throughout Oklahoma with offices located in McAlester and Tulsa. The firm's personal injury lawyers are dedicated to the specific needs of each client, and strongly believe that every victim deserves access to intelligent and compassionate legal counsel regardless of their ability to pay. Contact The Edwards Law Firm today to schedule a free and confidential case evaluation by visiting edwardslawok.com or by calling us at 1-800-304-9246.
The Edwards Law Firm
Edwards Plaza
321 S. 3rd St,
Suite 1
McAlester, OK 74501