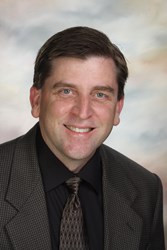 Jacksonville, FL (PRWEB) January 27, 2014
Dental patients who want to replace missing teeth this new year are encouraged to schedule an appointment with Dr. Walter Wood for dental implants in Jacksonville, FL. Anyone who has lost one or more teeth due to age, accidents, or gum disease should make it a priority to have their teeth replaced and improve their appearance and dental functionality by calling Dr. Wood's office and finding out if they qualify for implants.
Dental implants in Jacksonville, FL are a highly recommended alternative to other common tooth replacement procedures because they are a comfortable and long-term solution for missing teeth. Implants are also designed to stand independent of other teeth, so they do not require that adjacent healthy teeth be ruined in order to use them as anchors. Implants are designed to look like natural teeth and to have the strength of natural teeth, which is why they are a preferred tooth replacement.
Research supports the claim that implants offer greater longevity and dependability than most other forms of tooth replacement because they are made from titanium and are integrated directly into the jaw bone during a process called osseointegration. This process is what gives implants their superior strength and durability. Because implants are very stable and are not susceptible to sliding around in the mouth, patients who have them implanted into their jaws do not need to worry about them falling out while they are eating or speaking. Implants also offer the added benefit of keeping the jaw bone from deteriorating by filling the holes where missing teeth once were and offering support and strength to the bone.
All Jacksonville residents who are interested in replacing their missing teeth this New Year are encouraged to call Dr. Wood's office and schedule an appointment for dental implants in Jacksonville, FL.
About The Doctor
First Coast Periodontics, P.A. is a periodontal practice that has provided personalized dental care to patients in Jacksonville, Florida for over 25 years. Dr. Walter Wood received his undergraduate degree from Florida State University, graduated from the University of Florida Dental School, and completed his certificate in Periodontics from the University of North Carolina at Chapel Hill. Dr. Wood is part of one percent of dental professionals providing the LANAP FDA cleared laser procedure for gum disease treatment. First Coast Periodontics is a practice limited to periodontics, including dental implants. To learn more about First Coast Periodontics and their dental services, please visit http://www.jacksonville-periodontist.com and call (904) 416-1436.