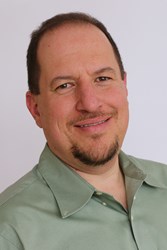 Unparalleled customer experience is just one of our commitments.
Colorado Springs, Colo (PRWEB) January 28, 2014
Cherwell Software today announced that Rami Cohen has joined the company as the director of SaaS and enterprise research and development to further develop enterprise and Software as a Service (SaaS) initiatives related to Cherwell Service Management® (CSM). Rami Cohen comes to Cherwell Software with a wealth of experience in the software industry including six years at Cenzic, a provider of application security testing for enterprise software, where he served as the director of engineering. In this role, Cohen reports to Arlen Feldman, chief technology officer (CTO).
Rami joins Cherwell Software as the director of SaaS and enterprise research and development to continue Cherwell Software's success providing IT service management software to mid-market and enterprise companies worldwide. On his new role, Cohen says, "I'm very excited to join such an experienced and respected team with an incredible commitment to high performance and exceptional service. We're all pushing toward the same goals: to further enhance our enterprise capabilities and to innovate not just for sake of innovation, but to improve performance and to provide unparalleled customer experiences."
Arlen Feldman, CTO of Cherwell Software, said, "Rami's solid software development and leadership experiences has already made him a key contributor on the team. The growing global demand for Cherwell Service Management as well as increased complexities in enterprise clients' needs led us to look for someone who would fit in with our ethos of innovation and uncompromising quality. I believe Rami will have a key role in advancing our enterprise and Software as a Service solutions."
To request a demo of Cherwell Service Management, visit here.
About Cherwell Software
Cherwell Software builds Cherwell Service Management® (CSM)—the award-winning IT service management (ITSM) software—as well as extraordinary customer relationships. Recognized by both Gartner® and Forrester®, CSM is an affordable, easy-to-use, and flexible ITSM platform you'll never outgrow.
Founded by some of the industry's most notable leaders, Cherwell Software began with simple goals: to make help desk software we'd want to use and to do business honestly, putting customers first. Cherwell Software is one of the fastest growing IT service management software providers through its corporate headquarters in Colorado Springs, CO, USA; EMEA headquarters in Royal Wootton Bassett, UK; and a global network of expert partners.