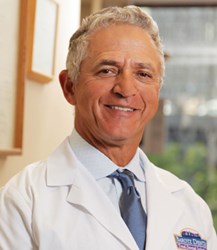 Denver, CO (PRWEB) January 27, 2014
At last, there is finally an answer for people suffering from headaches, migraines, jaw pain, TMJ, vertigo and other similar ailments. Many patients are exhausted from visiting many different doctors, who often only prescribe medication or treat symptoms using painful needles. Finally, there is an answer! Patients resolving to find new forms of headache treatment in 2014 can now receive clean, holistic treatment at the Denver Headache Center, a new division of Barotz Dental.
TruDenta has been shown to help reduce the pain as well as other symptoms associated with popping of the jaw, clenching or grinding of the teeth, vertigo, limited range of motion in the mouth, ringing in the ear and headaches, including migraines. A great many people who have suffered with migraines or other headaches eventually found the long-term help that they had been searching for with the TruDenta headache treatment and enjoy the ability to do so without needing to rely on medications that can have unpleasant side effects.
Living with pain on a regular basis can be toilsome. Such a situation can interfere with a person's need for adequate sleep, one's ability to work and can even affect their interpersonal relationships. The TruDenta method offers migraine relief to not only stop the pain but also to restore life. TruDenta leverages multiple types of therapies and results in a completely personalized headache treatment plan for each patient. The system takes advantage of many techniques perfected over the years by sports medicine professionals to deliver lasting and effective treatment of many different problems without the use of drugs. It is performed only by approved providers and typically offices the needed results in up to 12 weekly sessions, each one lasting a little less than an hour.
The causes of chronic pain from migraines, TMJ and other conditions can be many. Trauma, other medical conditions or treatments as well as lifestyle habits such as posture and diet can all affect the existence of pain. Anyone interested in learning more about TruDenta migraine relief and headache treatment is invited to contact Barotz Dental today. Throughout all of Colorado, TruDenta is only available at the Denver Headache Center.
About The Doctor
Charles S. Barotz is a general dentist offering personalized dental care for patients in Denver, CO since 1980. He became a doctor of dental surgery at Georgetown University School of Dentistry. He is a well-known author, lecturer and clinician. Dr. Barotz is part of one percent of dental professionals providing the LANAP FDA cleared laser procedure for gum disease and periodontal treatment. To learn more about Dr. Barotz and their dental services visit their website at http://www.barotzdental.com or http://www.denverheadachecenter.com and call (303) 595-4994.