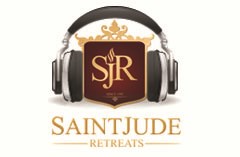 When it comes to something like DWI or drugs, things get complicated [in court] right away.
Amsterdam, NY (PRWEB) January 28, 2014
The Saint Jude Retreats is excited to announce that as of today Tuesday, January 28, 2014 the Saint Jude Retreats Radio's latest show is live and ready for download or streaming. The show covers topics related to DWI (Driving While Intoxicated), DWAI ( Driving While Ability Impaired) and drug possession. Criminal defense attorney Adam Rosenblum who is also the founder of the Rosenblum Law Firm, PC, in Albany, which is a general law practice with offices in the State of New York and the State of New Jersey was a guest of the radio show. Rosenblum also specializes in traffic tickets, personal injury, and Social Security.
The radio show host and Executive Director of Saint Jude Retreats, Michelle Dunbar, opens the segment with a brief description of what Saint Jude Retreats is and the philosophy behind it. Trending topics follow with local and national news connected to DWI, Governor Cuomo's proposition on stiffer penalties for texting and driving, recent Justin Bieber DWI arrest, a local Red Ribbon campaign, related to a local accident from last year and more.
The interview with our guest follows as Dunbar reintroduces attorney Rosenblum and the Rosenblum Law Firm and discusses what is DWI and difference between it and DUI and DWAI, in hopes to help people gain better understanding how a person can be charged them, what rights he/she has in such a situation, and how these charges might affect other areas of that person's life. The interview continues with briefly touching upon local laws in regards to DWI and what is considered a probable cause for a person to be subjected to a breathalyzer test.
Rosenblum advises people to be aware of their right to refuse to submit to vehicle searches without probable cause and notes: "You can be respectful, you can be courteous, you can be firm, but also be polite and respectful so the officer doesn't believe that you pose a threat to them". He adds, "Even if you want to assert your rights, which you should, you can do it in a polite and courteous manner so they [the police] don't feel that you are being uncooperative." As a particularly valuable piece of advice, Rosenblum suggests that the best course of action if a person is charged with DWI, is to get a good defense lawyer, because "When it comes to something like DWI or drugs, things get complicated [in court] right away."
Dunbar concludes the radio show by answering questions posted by listeners. The questions this week touch upon the differences in the severity of the consequences between DUI and DWI, how likely is a person with a DWI to reoffend, and what are the chances of having a record for drug possession, if the person is never charged and under 21 years of age.
About Saint Jude Retreats: Saint Jude Retreats offers an alternative to the traditional 12 step programs like AA, as well as traditional rehabs and treatment centers. Saint Jude Retreats is a non-profit organization that helps individuals change and overcome alcohol and drug abuse and other addictions. Proven to be more effective option in overcoming substance use problems, the Saint Jude Retreats helps individuals find the power to overcome substance use by providing them with a self-empowerment educational experience which inspires them to make better decisions moving forward. The Cognitive Behavioral Education based program is supported by numerous addiction specialists, professors and psychologists in the field and has a proven success rate.
Saint Jude Retreats Facebook
Saint Jude Retreats Google +
Saint Jude Retreats Twitter