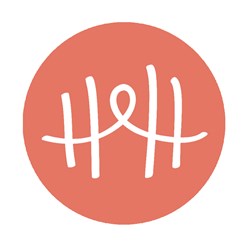 Santa Monica, CA (PRWEB) January 28, 2014
HomeHero, a new startup backed by Science Inc., launched today to help families find, hire and manage in-home care for seniors. The company introduces HomeHero Connect®, a simple tool that helps families nationwide manage their independent caregivers through phone timesheet tracking, daily activity summaries, emergency alerts and automated payments. HomeHero also gives families access to a marketplace of hundreds of experienced caregivers in Southern California, with access to high-definition (HD) video profiles, rigorous background checks, social references and reviews.
HomeHero Connect
HomeHero Connect gives families across the country access to a reliable system to connect with new or existing caregivers. Families can manage independent caregivers through phone timesheet tracking, daily activity summaries (with audio recordings), emergency phone alerts and automated payments.
HomeHero Marketplace
Finding a great caregiver with short notice is difficult and expensive. Fortunately, HomeHero offers "do-it-yourself" tools to give families an alternative to agencies and to help them find, hire and manage a caregiver for their loved one. The site is launching with hundreds of caregivers, each pre-screened and subject to a rigorous certification process that includes an in-person interview, entrance exam and background check. Careseekers can view caregivers by location (plotted on a map), along with HD videos, social references and reviews. Online filters allow users to sort caregivers by gender, number of reviews, years of experience and language.
HomeHero makes it safe and easy to find a companion for seniors to do everything from basic chores and housekeeping to the most sensitive of personal needs. Whether looking for round-the-clock care, daily assistance or weekly drop-ins, HomeHero is flexible and convenient. They also have a $1,000,000 insurance policy that covers bodily injury and property damage in the event of an accident.
HomeHero caregivers clock-in and clock-out from a landline phone and give daily summaries and voice recordings to ensure families have the confidence and peace of mind that their loved one is happy and safe, whether they live down the street or in another state.
Caregivers are currently available in Southern California and the company expects to launch in a new city each month.
Founders Kyle Hill and Mike Townsend developed the idea for HomeHero after experiencing the struggle of finding care for their grandparents. Their grand vision is to make it safer, easier and more affordable for families to find care for their aging loved ones, while allowing them to stay in their homes.
"When my grandfather passed away, we saw my grandmother's health deteriorate faster than anticipated, and finding vetted and experienced caregivers was difficult. Once we found one we liked, we learned that managing them from far away was even harder. We wanted to consolidate a suite of in-home care services into a simple and affordable offering that families could use right away," said Kyle Hill, Co-Founder and CEO of HomeHero.
In the last 30 years, the average age of an elderly leaving their home went from 74 to 90 and the average distance between elderly and closest adult child increased from 32 miles to 56 miles (2013 Private Duty Benchmark Study).
Investor Michael Jones, CEO of Science Inc. notes, "The senior care market is not heavily impacted by technology, and with HomeHero, families can now have peace of mind and transparency with their family's caregiver. Finding the right person to provide at-home care for seniors is a growing financial and emotional burden for millions of Americans, and HomeHero ensures they are paying the right rate for the right level of service. Mike and Kyle have dealt with the challenges of finding caregivers for their own family, and developed HomeHero to drastically decrease the time, cost and risk involved with finding in-home care for seniors."
About HomeHero
HomeHero is a trusted marketplace designed to help families find, hire and manage quality in-home care for seniors. The simple online and mobile experience drastically decreases the time, cost and risk of finding local caregivers through access to high definition caregiver video profiles, social references, liability insurance and easy scheduling and payment tools. The services offered are non-medical, and cover a wide range of tasks including shopping, meal preparation, exercise, light housekeeping, companionship and personal care. HomeHero was launched in 2014 by Mike Townsend and Kyle Hill who saw a need for a more trusted senior care service after struggling to help their loved ones connect with and manage their in-home caregivers. HomeHero is located in Santa Monica, CA. For more information, visit http://www.homehero.org.
About Science Inc.
Science Inc. is a technology studio that creates, acquires and scales successful digital businesses by bringing together the best ideas, talent, resources and financing through a centralized platform. Science focuses on three things: developing new businesses, providing emerging startups with operational strategy and capital and transforming later-stage Internet ventures with new talent and innovation. The company has more than 13 investments with dynamic companies such as DollarShaveClub, DogVacay, HelloSociety, Ellie, Uncovet, among others.