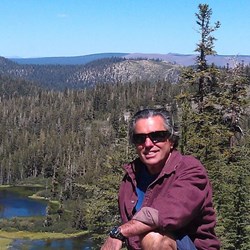 We've explored the Napa Valley, top to bottom, and now it's time we share our experience and our expertise with you.
Napa Valley, California (PRWEB) January 29, 2014
TourVin.net, a Napa Valley concierge service specializing in creating custom winery tours based on your individual preferences, would like to offer 5 tips for anyone preparing to plan their next trip to the wine country. The wine tasting, dining, lodging accommodations and unique activities available in Napa are endless. Incorporating the following tips, or the expertise of a professional like Tour Vin, will help you create an unforgettable vacation experience.
Whether you consider yourself a wine connoisseur, a grape nut or just enjoy an occasional glass with dinner many consider Napa Valley to be the Holy Grail of wine production in the United States. Here is a bucket list checkmark that needs to be penned in before one takes the eternal afternoon nap. With that being said, the "Tour Vin", Napa Valley Concierge, would like to share with you 5 tips to consider when visiting Napa Valley.
1. Visit during high season.
The right time to visit Napa depends on when you can visit and what activities you plan on participating in, but to industry professionals the best time to visit is the Fall. September to October is "Crush" time when the grapes are harvested. And in November the wineries are in full scale production, the weather is nice, the crowds dwindle and rates drop. The vineyards swing into full production mode and are full of action. The Summer months are enjoyable but draw the largest crowds especially on the weekends when day trippers from the "Bay area" compete with overnight visitors. Plan your trip in advance and your Napa Valley vacation will be enjoyable whenever you choose to visit.
2. Take advantage of deals.
Most wineries charge between $25 and $50 per person, depending on the wines and food pairings. With that being said there are plenty of deals available to visitors . Many wineries offer free two-for-one coupons, or a % off of wine purchases, buy 2 bottles get one free or free vineyard tours. So do your research. A visit to Napa Valley should be a memorable experience for everyone that does not have to break the bank. Plan your trip accordingly and let Tour Vin help do your research in advance.
3. Choose centrally located lodging accommodations.
Whether you're seeking a hotel close to night life and dining, or a remote vineyard setting, finding the perfect place to stay can be a daunting task for newcomers. It's a 45 minute ride between the town of Napa in the south and Calistoga in the north. You can find a multitude of lodging options in this area but choosing one that is close to the wineries you are visiting and activities you are participating in is recommended. You will have more fun if you match where you stay to your plans and preferences. The towns of Napa, Yountville, St. Helena and Calistoga are all great locations with many lodging options to consider depending on the activities you have planned. Consulting with a concierge service is a great idea when planning your itinerary.
4. Stick to your itinerary.
It's not called the Napa Valley Raceway! It is easy to get excited about the magnitude of offerings available to you when visiting the wine country. With so many options available to you it is difficult not to feel like a kid in a candy shop. For many visitors their vacation becomes one of quantity not quality. "On our first day we hit 5 wineries before noon, when do the rest of them close?" The Tour Vin suggests that "you take time to smell the grapes (roses), the Napa valley experience should not be a race". Plan your trip accordingly and leave time in between activities that allow for the occasional detour and try to relax. A well planned trip can be very rewarding.
5. Take advantage of the many unique activities Napa Valley has to offer.
Yes, Napa produces world class wines that need to be explored but there are a multitude of other unique activities visitors can enjoy. Your Napa Valley vacation should be a memorable experience. Why not take a day off from wine tasting and enjoy some of the other activities Napa Valley has to offer? From hot air balloon rides, cycling tours, golf, tennis and hiking to live music and nightlife, culinary adventures, spas, galleries and shopping.
When planning your next Napa Valley Vacation remember to follow these 5 tips to ensure that your Napa experience is a memorable one. Tour Vin states that "The wine country is a beautiful place that begs to be explored and has something for everyone and every budget." Cheers!