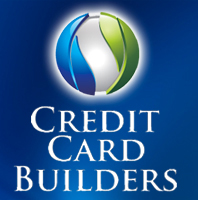 In our first batch of credit, we received $120,000.
Spring Hill, Florida (PRWEB) June 30, 2014
New Performance-Based Funding program offers a more affordable way to join.
In today's lending environment, credit appears very tight. Enter Credit Card Builders, a Spring Hill, Florida-based corporation with a broad array of lending solutions for small businesses. Through the creative use of credit card financing, Credit Card Builders raises on average $50,000 to $250,000 or more in credit for qualified small businesses.
"I was blown away!" says Seth Himrod, of MW Realty Advisors LLC in Evanston, Illinois. "In our first batch of credit, we received $120,000. With the second batch, that number went up to $258,000. As a result, we were able to add four new employees to our company."
With the success of Mr. Himrod and other clients, Credit Card Builders today announced a new funding program to make their services more accessible to a wider array of qualified small businesses. This new program is called the Performance-Based Funding program. In this program, Credit Card Builders allows qualified clients to utilize their services, while deferring payment until credit is received. Instead of a flat fee upfront for 12 months of service, a small business can instead opt to pay a percentage of the credit gained.
The company is currently averaging over $2,000,000 in small business funding each month. Clients of Credit Card Builders report using the credit gained for various business related endeavors such as starting and growing a business, investing in real estate, creating ROI or simply paying off high-interest loans.
Now, after exponential growth and success in their eighth year in business, Credit Card Builders has strengthened relationships with over 300 financial leading institutions nationwide. This is unfortunately an industry where other lower-quality service providers tarnish the benefit of business credit funding. However, Credit Card Builders stepped up to the plate and garnered the trust of all of the top lending organizations in the country by continuing to bring qualified businesses, as well as qualified start-ups.
Through membership with Credit Card Builders, businesses show a greater aptitude in using bank credit. Having a Credit Card Builders membership forces lenders to treat clients like the responsible business owners or investors they are, thus ultimately allowing the lender to extend larger amounts per client as the relationship strengthens.
"We like to say, obtaining the lowest interest Business Credit is like fishing. There are always fish, you just need to know how to fish where they are biting," said Credit Card Builders CEO, Ari Page. "Lending money is a bank's bread and butter. If they tighten up on one product, they have to loosen up on another. We owe it to our clients to continue researching and finding the most lucrative credit products."