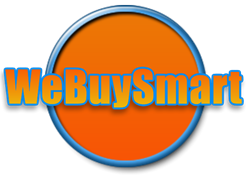 Start saving today
London (PRWEB UK) 29 January 2014
Webuysmart.com launched yesterday with over 1000 brides registering to gain access to local wedding supplier discounts within the first day. The website uses it's buying power to negotiate savings of between 30% to 50% from supplier prices saving an average bride a minimum of £6,000 from their wedding budget.
"The majority of wedding suppliers have spare capacity in their diary and would rather have bookings at reduced prices than no booking at all," said Paul Swindon spokesman for Webuysmart. "This service is the first of it's kind in the U.K wedding industry and we have been overwhelmed with the response from brides and suppliers alike."
When most brides begin to plan their wedding they have a budget in mind, but 80% of brides are shocked by the actual cost of everything with most brides having to rethink their budget and expectations. "Any website or service that can help me reduce the cost or allow me to have my dream wedding within budget has to be a good thing," said Emma Willis a bride to be.
The full launch and marketing drive will be in full swing by next week said Paul Swindon and we are excited to see where this service can go, after all why would a bride not want to save 30% to 50% off their wedding when the service is free.