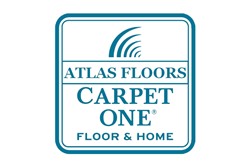 "We're very happy to be opening our new warehouse location. We've always catered to both residential and commercial, but being able to focus more on commercial is something we've been working towards for a while now", said Billy Mahone, owner Atlas Floors
San Antonio, TX (PRWEB) January 29, 2014
"We're very happy to be opening our new warehouse location. We've always catered to both residential and commercial, but being able to focus more on our commercial sales is something we've been working towards for a while now. This new office will allow our sales teams to really take our business to the next level", said Billy Mahone, owner of Atlas Floors Carpet One in San Antonio, TX.
When small business or corporate office buildings need remodeling work, Atlas Floors Carpet One provides the perfect flooring solutions. Atlas Floors knows how important it is to make a strong impression for clients and creating a suitable working environment for employees, which is why Atlas Floors only carries the highest quality flooring products.
Atlas Floors' flooring experts will make sure clients have the right floor style installed in their building, creating the perfect work space. Deciding on new flooring can be tough, especially with the wide range of options available on the market. Hardwood floors and porcelain tile leave a strong, classic impression, while carpet, vinyl or laminate provide an affordable and durable solution.
No matter what type of flooring clients are looking for, Atlas Floors' flooring experts are there to provide the support needed to make the right decision. Atlas Floors can help create the impressive corporate space business owners have always imagined.
Atlas Floors Carpet One's corporate warehouse is located at: 2411 Brockton Street, San Antonio, TX 78217. To contact the commercial sales department, please call (210) 274-5757. Hours of operation are Monday through Friday: 8:00am - 5:00pm.
To learn more about Atlas Floors Carpet One, visit http://www.atlasfloors.com or http://www.facebook.com/atlasfloorssanantonio.
About Atlas Floors Carpet One
Since 1948, family-owned Atlas Floors Carpet One has been the premiere San Antonio, TX floor supplier and installer of quality carpet, hardwood floors, ceramic tile, laminate and vinyl flooring for local homes and businesses. Atlas Floors Carpet One helps its customers identify the best surface for their home or business. With its two San Antonio showroom locations and its new corporate office/warehouse, Atlas Floors Carpet One and its knowledgeable professionals can be trusted for expert advice, first-rate service and competitive pricing.
Media Contact:
Billy Mahone
210-274-5757
http://www.atlasfloors.com