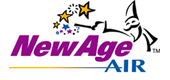 Philadelphia, Pennsylvania (PRWEB) January 28, 2014
While most people have recovered from the heavy dose of ice and snow that has hit the northwestern states, their homes may not be in such great conditions. When furnaces, heat pumps, and other heating equipment work overtime, it increases the probability that they will need repairs or tune-ups. While the best course of action is to call for heater service in Phoenixville Pennsylvania, New Age Air is offering common indications of larger HVAC problems to help Pennsylvania residents recover quickly while saving the most money.
Check to see that the temperature on the thermostat corresponds to the temperature felt inside the home. If there seems to be a significant difference, contact a professional.
Test all heating vents for proper and consistent airflow when the unit is turned on.
Be aware of unusual scents or sounds coming from your furnace.
If no disrepair is suspected, changing the filters will help keep the unit in proper working conditions until the next tune-up.
Phoenixville residents are encouraged to contact New Age Air for more furnace repair and maintenance information at newageair.com.
About New Age Air
New Age Air is a second-generation, family-owned and operated heating and cooling company. For more than 20 years, New Age Air has been providing the HVAC services for home and business owners in Montgomery, Chester, Bucks, & Berks Counties.