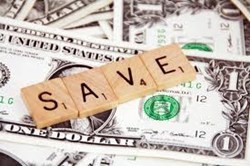 Denver, Colorado (PRWEB) January 28, 2014
Making sure Colorado heating equipment stays in optimal working conditioning doesn't mean buying the most expensive unit, but it does involve some owner responsibility. Proper maintenance and regularly scheduled tune-ups are essential not just to making the most out of a furnace, but also to avoid costly repairs in the future. To help offset maintenance costs, Matlock Heating and Cooling, an expert in heating service and furnace installation in Parker CO, is offering a reduced annual customer service plan. For $230, the details of the promotion include:

15% discount on repairs
Waived Diagnostic fee (Regular Price $98.00)
One Annual Clean and Check Service for 2 units (Regular Price $260)
Annual Customer Service Plan Value
Lower utility bills
Longer equipment life
Reduced risk of equipment failure
15% discount on all repairs
Priority service
Transferable within annual agreement
24/7 emergency service
For more information about the customer service plan, Parker residents are encouraged to call Matlock Heating and Cooling at (720) 330-2717 or visit their website at http://matlockheatingandcooling.com.
About Matlock Heating and Cooling
Matlock Heating & Cooling is a one-stop shop for commercial or residential furnace and air conditioning service and installation needs as well as indoor air quality. Since 2003, Matlock Heating and Cooling has been serving the Denver, Colorado metro area.