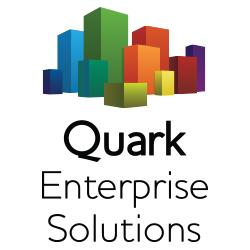 Paris (PRWEB) January 28, 2014
Quark Software Inc. announced today that the car manufacturer Peugeot has selected Quark Publishing Platform™ to automate the production of its catalogues, representing up to 500 sales brochures annually in 15 languages.
Quark Publishing Platform leverages Quark's expertise in dynamic publishing to provide Peugeot an online editorial platform that is accessible through a web browser. The Platform maintains master templates of each catalogue for each vehicle model, including copy blocks and images. Peugeot teams in each country can access the templates to edit the catalogues using predefined rules. The teams are able to modify photos, load content directly, localize figures in tables and make other regional changes.
Quark Publishing Platform enables the efficient creation, management and delivery of highly targeted, high-value customer communications across media channels, including tablets and smartphones.
By integrating all types of content – PDF, XML, Microsoft Word and HTML5 – in a single enterprise-scale platform, companies can drive brand consistency and greater customer engagement to re-enforce their brand values and drive customer loyalty.
For more information about Quark Enterprise Solutions, including Quark Publishing Platform, please visit: http://www.quark.com/Enterprise.
About Quark Software Inc.
Quark's software enables organizations of all sizes to meet customer demand for engaging, relevant communications when, where and how they want them. Our cloud and on-premise solutions combine the power of XML with flexible layout and design to automate the delivery of customer communications to print, Web, and interactive experiences on the latest digital devices. Financial services firms, manufacturers and governments around the world rely on Quark solutions to elevate customer communications to new levels, reduce time to market and lower costs.
# # #
Quark, Quark Publishing Platform and the Quark logo are trademarks or registered trademarks of Quark Software Inc. and its affiliates in the U.S. and/or other countries. All other marks are the property of their respective owners.